The Fastest-growing Franchise Sectors In India: A Market Analysis
India is home to several fantastic franchise businesses, and this sector looks promising from a growth perspective. A fresh wave of entrepreneurship is set in motion in the country, with more youngsters venturing into the franchise business and building their brands. Franchising is gaining popularity, and some industries are performing or will perform better than the rest. These fastest-growing franchise sectors are what we'll cover in this article. 
5
fastest-growing franchise
sectors that hold huge potential
The Indian franchise space is very dynamic. Many players enter the market, but only those who execute their plans correctly stick in the long run. The franchise networks in India have turned it into a leading economic unit in the South Asian region. Hence, the franchise opportunities in India have multiplied manifolds. Here's a list of the fastest-growing franchise sectors in India.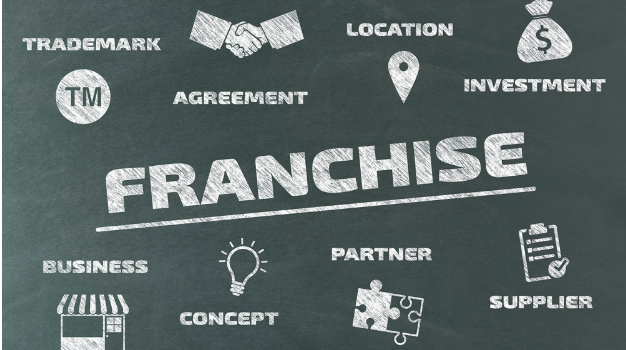 Food and beverage sector
The food and beverage sector in the Indian franchise space will see leaps. This category is not only the fastest-growing but also highly profitable. This sector is often misinterpreted and thought of only in terms of cafes and restaurants. While dine-in places are great for community-building and can create a fabulous social media presence, others sectors are excellent as well. 
For example, the food processing industry is vast, and its potential for value-addition globally is high. The other side of this sector is that the initial investments are usually high, and the goods are perishable. Location becomes crucial for business in the restaurant and cafe-style franchise businesses. When these points are correctly tackled, the profits offered by this fast-growing sector are excellent.
Read More: How To Choose The Right Franchise In India For Your Business Goals
Pharmaceuticals sector
With unhealthy corporate cultures and poor work-life balance, many face lifestyle-related health issues. Many lifestyle issues can be corrected, but medication is the only solution if the problem is grave. It's slightly disappointing that these health issues due to poor diets and erratic sleep are predicted to rise in the upcoming decade. So, it's safe to say that the pharmaceutical industry will be one of the fastest-growing franchise opportunities in the following years. 
However, not illnesses are not the only cause of pharma's growth. Interestingly, a greater emphasis on fitness and dietary changes is also on the rise. So, the demand for supplements, vitamins, and other non-prescription-based consumables will increase further in the future, and the pharmaceutical industry will thrive. 
Education sector
The Indian culture lays heavy emphasis on schooling as well graduate-level education. The demand for quality coaching, schooling, study materials, and teachers is still high. A significant reform in the education space happened during the pandemic when the edtech industry boomed. With tremendous evolution, the education sector will grow much more, and investing in an education-based niche will ensure high returns. 
Besides this, course creation and selling are so much easier now that doing business in this sector is no longer ambitious. The business models experienced a revamping and are again available for new entrepreneurs to try their hands on. The projections for growth rates and valuations of this industry look amazing. Overall, it's one of those fast-growing franchise sectors that always stay in demand and require a relatively lesser initial investment. So, entrepreneurs looking for long-term ventures can consider this sector as the ideal one for them. 
Real estate sector
Real estate is the second-highest employment sector in India after agriculture. Hence, this category never fades, and the market always finds ways to bounce back after a lull. Although the saturation is fair in this sector, the growth opportunities are still plenty. In real estate, timing matters, and entrepreneurs looking to enter the market should focus on this to become successful. 
India's residential real estate market saw tremendous growth in 2022, setting excellent projections for the upcoming years. Real estate is one of the fastest-growing franchise options in the Indian context and requires less initial investment.  
FMCG sector
FMCG, or Fast Moving Consumer Goods, is India's 4th largest revenue maker. Urbanization and the rise of delivery apps have led to increased consumption of consumer goods. Hence, the FMCG market has experienced growth and will continue to expand this decade. FMCG is yet to become mainstream in rural India, so the potential is endless. This sector is one of the fastest-growing franchise categories in semi-urban and urban areas due to the high demand and proper fit to people's urban lifestyles. 
FMCG used to rely heavily on retail, but now retail is going digital. Digital sales will be the critical area to master for any new entrepreneur entering this field. Making use of social media and influencing is a no-brainer for this category. The potential is there, and the expansion plan will need skill. 
Changing market requirements with changing times
Just as FMCG markets are going more digital and the education space is becoming tech-intensive, even high-profit and fast-growing sectors need to evolve with time to stay profitable and scale further. A fast-growing franchise sector today might dull down if the necessary developments aren't incorporated in time. So, as a franchise owner, always keep an eye on the market performance and take customer feedback seriously. Changing with the changing market requirements is the bare minimum you'll always need to ensure. 
Final Words
The fastest-growing franchise options described above are ideal for anyone. However, before deciding on anything, do your research (online and in-person) to ensure you make the proper selection. Understand analytics, strategize accordingly to make the most out of your investment, and stay patient. The market listens to those who listen to the market. So, rethink, evolve, and implement ideas to take your brand to the next level. This market analysis will help you identify the right sector and set the correct expectations ahead for your entrepreneurial journey.