Funding Options For Starting A Franchise Business In India
Starting a franchise business in India is an excellent way to become an entrepreneur and be your own Boss. However, one of the biggest hurdles for a potential franchisee is the lack of funds to start a business. Fortunately, several funding options are available to help aspiring franchisees start their own business. Some of these options involve formal settings, and others informal settings. This article will explore the various funding options and observe their nuances in detail.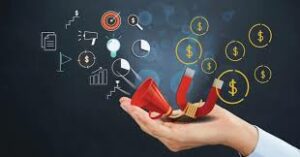 7 funding options to kickstart your
franchise business in India
There are several well-established funding channels in India, and using them to finance your franchise is wise. Every funding channel has its pros and cons. So, choose one that best fits your interest and business objectives. Since funding isn't just about how much you receive but also about how you pay back, it's essential to learn about all channels in detail. Let's look at 7 such funding channels for a franchise business in India. 
Personal savings
The first option for funding a franchise business is through personal savings. Many aspiring franchisees use their personal savings to finance their business. This is a great option if you have enough savings to cover the initial investment cost of the franchise. It is a low-risk option because you are not borrowing money from anyone and do not have to pay any interest.
That being said, investing your savings into something requires courage and seriousness. Ensure that the franchise idea you're investing in is one that you're passionate about and one that can yield returns easily. 
Bank loans
Another popular option for funding a franchise business is to apply for a bank loan. Most banks in India offer loans to individuals who want to start a business. However, to apply for a loan, it is essential to research and choose a bank that offers loans specifically for franchise businesses. 
You will meet to submit a business plan and other financial documents to the bank before they approve your loan application. A bank is a good place to source funding from. This is because the interest rates on bank loans are usually lower than other loan sources. Hence, banks are somewhat cost-effective and reliable for funding your franchise business in India.
Government schemes
The Government of India has several schemes to promote entrepreneurship in the country. The Startup India Scheme, launched by the government, aims to provide loans to women and SC/ST entrepreneurs to start a business. The scheme offers loans ranging from Rs. 10 lakhs to Rs. 1 crore at a subsidized interest rate.
 There are also schemes like the Pradhan Mantri Mudra Yojana and the Startup India scheme offering financial assistance to every budding franchise business in India. Choosing government schemes as the preferred funding option might be excellent for those who qualify for the criteria. 
Franchisor financing
Some franchisors offer financing options to their franchisees. This is an excellent option for those unable to secure funding from other sources. Franchise financing usually comes with a low-interest rate and flexible repayment options, making it an attractive option for many aspiring franchisees. 
Apart from giving the funding for the initial phase, the franchisor also reveals the execution strategy, i.e., how and where to utilize this funding. This step is more important than anything else while operating a franchise business in India. 
Crowdfunding
Crowdfunding is another option that allows entrepreneurs to raise money from many people online. There are several crowdfunding platforms in India, such as Ketto, Milaap, and Wishberry. Entrepreneurs can create a campaign on the platforms and offer rewards to those who contribute to the campaign. 
Crowdfunding is a great way to get funding without having to repay a loan or give up equity in the company. Crowdfunding is still an unconventional way of funding your franchise business in India because the campaign's success depends on virality. 
Angel investors and Venture capitalists
Angel investors and venture capitalists or VCs invest in high-potential early-stage businesses. They fund franchise brands in exchange for equity, meaning there's no repayment per se, but you give away a stake in your company. This option is one of the few funding options that give the investor a long-term chance to profit from your success. A lot of contemplation and data goes on in the mind of franchisees before proceeding with this option because it can be expensive. 
The major win for this funding method is that the investor now has skin in the game. So, the guidance you receive and the obvious roadblocks your company dodges are the direct benefits of raising funding for your franchise business in India. 
Family and friends
The last option for funding a franchise business is to ask for help from friends and family. This is a standard option for entrepreneurs who are just starting out. While the option may not provide the necessary funding to cover all costs, it can provide a significant portion of the required capital that mostly doesn't include any interest rate. However, having this option as your first choice is not recommended because it may strain relationships if the repayment gets challenging. 
Also read: The Fastest-growing Franchise Sectors In India: A Market Analysis
Conclusion
There are several funding options available for starting a franchise business in India. An aspiring franchisee should do their research and choose the funding option that is best for them. Whether it is personal savings, bank loans, government schemes, franchisor financing, or friends and family, there is a funding option for everyone. With the proper funding and support, anyone can start a franchise business and become a successful entrepreneur. 
As discussed above, no franchise funding option is totally fantastic, and nothing is purely destructive. It's just a question of what works for you and aligns with your business plan.