Tea Franchise: 5 Successful Franchises to Consider Owning in India: Embracing the Aromatic Brew
Since ancient times, tea has been a significant element of Indian culture because of its pleasant flavours and powerful aroma. Tea is much more than just a beverage in India. It serves as a symbol of hospitality, a social ritual, and a place of renewal. In India, tea franchise have tapped into this ingrained love of tea and created distinctive customer experiences with various flavours, mixes, and brewing methods.
5 Tea Franchises Brewing Success in India
These franchises have mastered the art of not only making tea but also of creating prosperous enterprises. Join us as we examine the histories of the five tea chains that have revolutionised how Indians drink their tea.
Chai Theka
Chai Theka has won the hearts of tea lovers in India with its innovative concept of a rustic roadside tea kiosk blended with modern aesthetics. This business specialises in offering premium tea blends acquired from various parts of India. The flavours on the Chai Theka menu are diverse, ranging from the classic masala chai to creative spins like rose-infused tea and chocolate chai. 
List of pros associated with owning a Chai Theka franchise:
A well-known brand with a solid reputation in the tea market.

A unique idea that blends classic beauty with contemporary design.

A large client base is attracted by affordable prices.

Customer satisfaction is increased by swift service and effective business practices.
Key Points:
Founded in 2013

13 franchise outlets

14 lakhs + GST franchise cost
Also Read: The Booming Business of Tea Franchises: Is it the Right Investment for You?
Yewala Tea
Known for its flavour and freshness, Yewala Tea has gained widespread recognition among tea drinkers. This restaurant takes excellent satisfaction in brewing its beverages with only the freshest tea leaves and carefully chosen components. Yewala Tea adapts to changing consumer tastes with a broad menu that offers a variety of teas, including traditional flavours, fruit infusions, and wellness blends. 
List of pros associated with owning a Yewala Tea franchise:
Directly sourced from tea estates, premium tea blends.

Extensive menu with a variety of tastes and options.

Interactive brewing methods and an immersive tea experience.

Tea lovers are drawn to the strong emphasis on flavour and freshness.
Key Points:
Founded in 1983

30 franchise outlets

12 lakhs + GST franchise cost

250 to 300 square feet space requirements

40% to 80% profit margin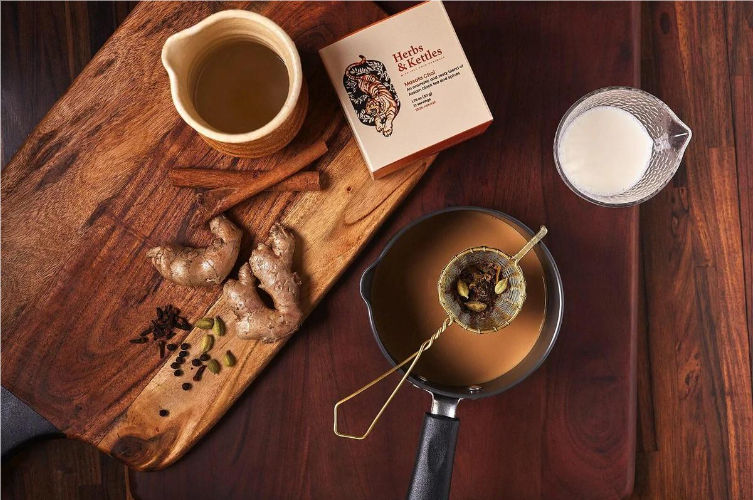 Chai Sutta Bar: 
Chai Sutta Bar has successfully carved itself into India's tea franchise scene by catering to the millennial population. This chain, well-known for its lively and modern environment, provides a distinctive blend of tea and hookah experiences. The menu of Chai Sutta Bar offers a wide range of savoury hookah selections in addition to a variety of classic and fusion teas. Chai Sutta Bar has attracted the interest of young tea connoisseurs thanks to its modern appeal, social media presence, and emphasis on customer connection, making it a profitable business prospect.
List of pros associated with owning a Chai Sutta Bar franchise:
A young, active demographic is drawn to a trendy, modern atmosphere.

A distinctive selling factor is created by the unusual pairing of tea and hookah.

A vast variety of traditional and fusion teas are available on the menu.

Customer loyalty is fueled by active social media presence and engagement techniques.

Brand visibility is increased by possibilities for engagement with influencers and events.
Key Points:
Founded in 2016

200+ franchise outlets

16 lakhs + GST franchise cost

300 to 400 square feet space requirement

35% to 40% profit margin
MBA Chaiwala: 
MBA Chaiwala blends a love of tea with a dash of nostalgia by bringing back memories of college days. This brand captures the spirit of student canteens by offering inexpensive, tasty tea and quick meals. MBA Chaiwala has something on its menu for everyone, including traditional chai, specialised teas and creative mixes. This tea franchise profits from the devoted clientele, and tested business model that serves the thriving student population and tea connoisseurs.
List of pros associated with owning a MBA Chaiwala franchise:
Appeal to nostalgia aimed at young professionals and students.

Offers a familiar ambience similar to that of college canteens.

Quick eats and snacks are provided on the menu to accommodate the varied tastes of the patrons.

Reputation already in place and devoted patrons.
Key Points:
Founded in 2017

50+ franchise outlets

9-10 lakhs + GST franchise cost

100 – 200 sq. ft space requirement

40% to 80% profit margin
Teavaro:
In India, Teavaro has become well-known as a premium tea franchise thanks to its emphasis on promoting the health advantages of tea. This company imports organic and handcrafted teas worldwide and offers a tasty variety of flavours to satisfy health-conscious customers. Customers can choose unique blends that fit their preferences by following the advice of Teavaro's tea sommeliers as they navigate the extensive tea menu. 
List of pros associated with owning a Teavaro franchise:
Teavaro, a contemporary tea brand, is poised to impact the Delhi market significantly.

Throughout the process, Teavaro ensures perfection, from sourcing ingredients to training franchise partners.

Due to its innovative concept, high-quality tea blends, and commitment to excellence, Teavaro is a tea store franchise that every entrepreneur intending to join the F&B industry should consider.
Key Points:
Founded in 2019

25-60 lakhs + GST outlet cost

350-1000 sq feet space requirement
Conclusion
The tea franchise is one of India's most valuable businesses. In conclusion, any of the tea franchises above is worthwhile to purchase. But there are numerous factors before determining which is best for you. Consider the brand's reputation, the support and training offered, and the accomplishments of the other franchisees. However, you must balance your spending plan with the brand's investment requirements.