The Booming Business of Tea Franchises: Is it the Right Investment for You?
According to the beverage sector, tea's popularity has skyrocketed in recent years. Tea franchises have grown as a booming segment within the franchise market as consumers seek healthier and more diverse drink options. It offers a promising business prospect due to their distinctive mixes, inventive marketing techniques, and rising consumer base. However, before you dive into this lucrative business opportunity, you must first determine whether it is the appropriate fit for you. In this post, we will look into the thriving industry of tea and present insights to assist you in making an informed investment decision.
Why Invest in a Tea Franchise?
Tea, previously considered a traditional beverage, has seen a resurgence in popularity. This transition is being driven primarily by health-conscious customers who recognise the multiple health benefits of tea intake. Tea's variety and versatility, from herbal infusions to exotic loose-leaf teas, attract a varied range of clients, catering to varying taste preferences and dietary concerns.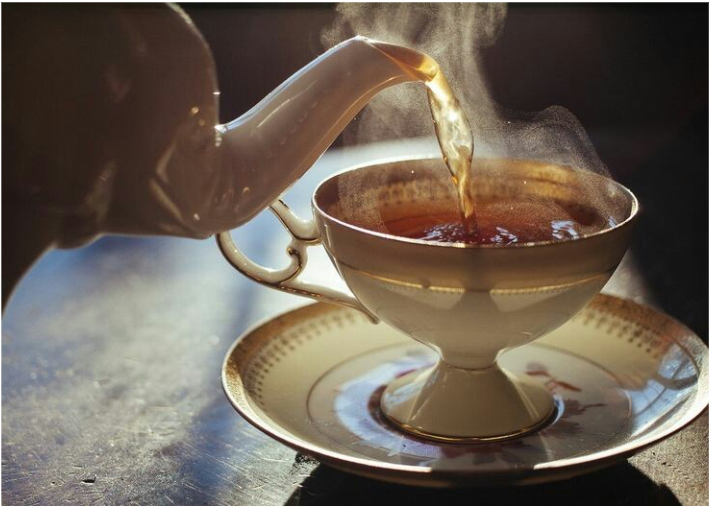 Booming Market Demand: 
The worldwide tea market is seeing an unprecedented spike in demand. Tea has become famous for health-conscious people looking for healthier alternatives and distinctive flavour experiences. Investing in a tea franchise allows you to tap into a booming market with a large client base, providing a continual stream of potential customers.
Established Brand and Support: 
Choosing a reputable franchise gives you access to an established brand with a dedicated fanbase. Franchisors have committed significant time and money to develop brand recognition, effective marketing tactics, and installing operational systems. As a franchisee, you will receive comprehensive training programs, continuing support, and marketing assistance, providing an advantage in the field. 
Product Variety and Innovation: 
Tea franchises provide a vast range of teas, blends, and flavors to cater to various consumer preferences. The unlimited possibilities range from basic black and green teas to herbal infusions and custom blends. This adaptability enables you to attract a more significant customer base and respond to changing trends. In addition, successful  franchises frequently embrace innovation by delivering new flavors, limited edition blends, and inventive beverage presentations that keep customers interested.
Health and Wellness Trend:
Tea's inherent health benefits make it a popular choice as people prioritize their health. Tea is well-known for its antioxidant properties, potential weight loss advantages, and relaxing capabilities. A franchise that aligns with the health and wellness trend leverages the growing need for functional and mindful beverages, attracting health-conscious consumers looking for nutritious and rejuvenating options.
Flexibility and Scalability: 
You can select a model that fits your resources and goals, ranging from little kiosks and portable carts to large tea lounges or cafés. Additionally, successful tea franchises frequently offer growth options, letting you scale your firm and discover new markets as it develops.
7 Considerations Before Investing
Although the tea franchise market has enormous potential, it is important to take some considerations into account before investing:
Market Research and Location Analysis
Conduct thorough market research before investing in a franchise to comprehend the neighbourhood's demographics, tea consumption trends, and level of competition. Analyse the market for tea-based beverages, specify your target market, and look for any untapped markets or business prospects. Consider aspects like foot traffic, closeness to complementing businesses, and accessibility while carefully evaluating suitable locations.
Financial Planning and Investment Costs:
Establish the initial investment needed to launch a tea franchise, taking into account the franchise fee, equipment costs, leasing or rental fees, and working capital. Review the financial obligations, royalties, and ongoing costs specified by the franchisor in great detail. Create a thorough financial strategy with revenue forecasts, operating costs, and a reasonable timetable for profitability. To ensure your investment aligns with your financial skills and goals, think about speaking with a financial counselor or accountant.
Franchise Agreement and Legal Considerations:
Review the disclosure materials, the franchise agreement, and any other legal paperwork the franchisor may have presented you with. Pay close attention to the constraints, limitations, and commitments the franchisor places on you. Consult a lawyer to ensure you comprehend every aspect of the contract, such as the party's rights and obligations, territorial restrictions, alternatives for renewal, and termination provisions.
The franchisor's training and continuous assistance degree should be evaluated. A good tea franchise ought to provide extensive training programs that include a range of business-related topics, including operations, tea preparation, client relations, and marketing. Ask if continuous support is offered, such as help choosing a location, setting up a store, providing marketing materials, and providing operational advice. The franchisor's strong support can significantly influence the success of your franchise.
Values of the brand and reputation:
Evaluate the reputation and brand image of the franchise you are considering. Locate franchises that have a proven track record, impressive client testimonials, and a clear sense of brand identity. Examine whether your values and professional goals coincide with the franchises. It can be simpler to draw in and keep clients if your franchise has a strong brand and a following of devoted customers.
Operational Commitment and Skills: 
Owning and operating a tea franchise needs commitment, diligence, and meticulousness. Evaluate yourself to ensure your abilities and skills match the franchise's operational criteria. Consider quality control, personnel training, inventory management, and customer service. A genuine interest in the beverage business and a passion for tea might help run a profitable tea franchise.
Growth Potential and Future Outlook:
Consider the franchise's potential for expansion. Examine the franchisor's growth strategies, market analysis, and general market trends. Check to see if the franchise has a distinct future vision, continuing innovation plans, and a dedication to remaining relevant in the cutthroat tea market. Analyse the franchise's scalability to see whether there are chances for more sites or product diversification.
Conclusion
Purchasing a tea franchise in the beverage business can be an exciting and potentially profitable venture. You can decide whether a tea franchise is viable in your preferred area by conducting in-depth market research, including local demographics, competition, and client preferences.Understanding the financial viability of the endeavour requires careful financial planning, which includes evaluating the costs of the original investment, recurring fees, and income expectations.
Additionally, it's critical to consider your abilities, operational commitment, and connection with the franchise's values to ensure a fruitful and satisfying entrepreneurial journey. Finally, you can decide if the tea franchise fits your long-term business goals by evaluating the firm's development potential and future outlook.