The Best Choices For Opening A Franchise In Ahmedabad
Ahmedabad and Gujarat as a whole are single-handedly responsible for giving India a lot of thriving start-ups and franchise businesses. The formula for success in this city is simple. Decades of business experience and participation have formed a tremendous business culture that inspires new generations of entrepreneurs. If you wish to start a franchise in Ahmedabad, this list of our top choices will help. 
3 franchise categories that are likely to do well in Ahmedabad
Ahmedabad is open to experimentation and is generally welcoming to new entrepreneurial ventures, but some categories remain this city's favorites. Here's a list of them. 
Food

– This category requires higher initial investment than other categories, and its payback time is between 1-2 years. 

Retail

– This category wins due to the number of businesses it can accommodate. The operational space required is higher here,  but making profits is easier. The initial investment is moderate, so that's never concerning for newbies.

Salon

– This sector is one of the few franchises that will mostly remain profitable. Of course, the market has highs and lows, but it's still a great place to invest. The initial costs are moderate to high, and the break-even time is 12-18 months. 
Profitable options for a
franchise in Ahmedabad
Although Ahmedabad has many favorable points for running a franchise, its success also significantly depends on area selection, customer service, etc. However, here are the best choices to start your franchise business in Ahmedabad.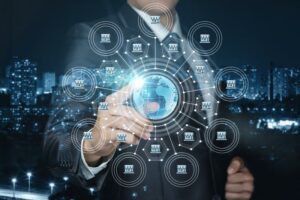 Sarangi 
Hand-picked designer sarees sound amazing to every woman, even more so when they are silk. Sarangi carries on the legacy of Kanjivaram silk sarees by giving its customers the authentic experience of wearing a Kanjivaram. It also encourages women entrepreneurs to own franchises and helps increase Kanjivaram's global reach. 
Many people prefer to include natural materials and traditional pieces in their wardrobes—some others like collecting Kanjivaram or want to get their first piece. Sarangi has something for each of them, and customer satisfaction is vital. Sarangi is a budding franchise and has miles to go still. This business is low investment and low risk. So, anyone can get a Sarangi franchise.
Geetanjali Salon
Going all out is quite trendy in today's era. However, modest franchises have their charm as well. Geetanjali Salon started as a modest beauty salon and has been serving customers since 1989. But they've risen to become a celebrity favorite by expanding their business and offering premium quality services. Excellent hair and skin treatments are the main USP of this salon franchise. 
The initial investment is about INR 1.25 Cr, and the outlet area is 2000-3000 square feet. The salon business is very profitable and allows owners to expand quickly due to the brand name they create. So, this franchise is one of the best choices in Ahmedabad.
Pepperfry
Furniture scouting got easier with the introduction of Pepperfry. It's India's largest furniture and decor business and has spread to over 43 cities. The functioning is mainly through the retail model and needs less initial investment. In a short span, this franchise has become profitable and disrupted the Indian furniture market. The way this happened was their excellent business model. 
The payback time is about two and a half years, and their 'no carrying inventory' feature also lessens the costs. Once someone gets their franchise, they provide the required training and assistance and take no royalties. The founder has experience in digital and social media marketing, so the execution of marketing and image development was well done.
Pangea Gourmet
The word 'Pangea' means the undivided landmass that used to contain the entire globe at one point. So, the name suggests this franchise in Ahmedabad has to do with international sourcing. They provide high-quality products that suit the tastes of consumers who have a taste for international cooking ingredients or want to try something new. Pangaea Gourmet's primary focus includes customers' health preferences like gluten-free foods, vegan, sugar-free, and organic groceries. This business serves as a one-stop shop for all gourmet groceries. Since it's clear that it's a premium brand that provides gourmet foods, the initial investment is relatively high. However, the target customers also belong to higher income groups, so the cost of investments is justified.
Tata Zudio
It's impossible to end this list without including a mass-market brand. Tata Zudio is India's fashion destination, opening its outlets all over India. The Zudio brand of Tata brings exclusive brands at great deals for consumers. Indians have tremendous consumer loyalty towards the Tata brand, so this franchise will likely do well in Ahmedabad. The collections will be refreshed periodically to give customers the trendiest and coolest outfits at reasonable prices. So, if you're looking to enter the fashion franchise world, this might be your pick.
Also read: Haldiram Franchise Opportunity: Best Indian Snacks Franchise
Final words
Franchise businesses are very common in Ahmedabad, so the support and guidance this city can provide are high. Entrepreneurs utilizing this city's unique business culture will succeed in their journeys. Every franchise has its own set of challenges to deal with, so researching the market and business specifics before investing is a good idea for anyone who wants to own a franchise in Ahmedabad.