Haldiram Franchise Opportunity: Best Indian Snacks Franchise
Indians love snacks, and one exciting statistic says that 81% of Indians love snacking as opposed to 62% globally. With so many snack lovers, a snack franchise that offers irresistible and diverse options at affordable rates is bound to succeed. Haldiram is the name everyone thinks of when they're craving a quick snack that's pocket friendly and delicious. Hence, enthusiasts should not miss a Haldiram franchise opportunity. Here, we'll discuss the Haldiram franchise and also explore their journey to the heart of every Indian.
How Haldiram's became the best snack franchise in India
Like every successful franchise, Haldiram also had humble beginnings, starting in Nagpur in 1937. The business was based in Nagpur, but the production operations began in Kolkata, then in Jaipur, and finally spread to Delhi in the 90s. What worked so well for Haldiram? Well, realistically, a lot of things. Here are some of the most prominent points that worked in Haldiram's favor.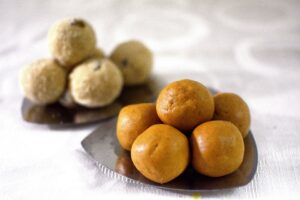 Product Range
Haldiram has over 400 different products. So, there's always something to suit one's taste. Every great business should be backed by at least one great product. Haldiram has several good ones with unforgettable flavors that keep customers coming back for more. All flavors cater to Indian tastebuds, and the items offered include all tastes, from savory to sour and sweet. A variety of options ensure there's enough diversity to accommodate everyone's preferences.
Haldiram's is an excellent example of how paying attention to product development can elevate a business to the next level. It came at a time when packaged goods were still rare in India but were gaining popularity slowly. So, if not for their products, the Haldiram franchise would've been lost in the herd. 
Brand Trust 
It wouldn't be unfair to say that Haldiram is one of the most trusted brands in the Indian market. Consumers have familiarized themselves with what a Haldiram product tastes like. Any brand trying to replicate those distinct flavors is seen as a close second to it but never an equal. Because of its consistent and rightly oriented efforts, Haldiram ranked 55th among the most trusted brands in India. Its brand trust helps Haldiram beat both local and external competition. 
After acing the markets in India, the next obvious step for Haldiram was to go global. So, it planned its phase-wise expansion and is currently in 80+ countries. The ready-to-eat packaged food Haldiram offers is readily accepted abroad because of its massive success in India. Haldiram is still relevant due to its ability to evolve with the market's needs. It is introducing pre-made meals for busy folks, adding healthier alternatives in some cases, and including more flavor types in others. All these factors combined to give the brand the deep public trust that drives its legacy even today.
Maintaining authenticity and USP
While there might have been minor changes, most of Haldiram's recipes still taste the same. So, one thing contributing heavily to this brand is its authenticity and ability to stick to traditionalism. That is its biggest USP and defines its character. Staying as close to old recipes as possible while simultaneously coming up with new additions is its strategy. So, Haldiram's a great example of how beginners can build brand loyalty by incorporating inventive approaches while staying close to its original values.
Haldiram franchise
opportunity- Why you should consider it?
Snack franchises are everyone's favorite. Snack businesses work everywhere and don't have any significant operational challenges as such. When it comes to Haldiram specifically, it has a lot to offer for a newbie. Here's a list of them.
The general social value of the Haldiram brand and its reach will ensure more effortless cash flow. 

All customer groups, i.e., tier 1-tier 3 city groups, are included in the target base of this brand. So, there's no difficulty in widening the customer base.

Haldiram has many titles under its belt. In 2003, this brand was named the number 1 brand in the snack food category. So, this brand enjoys customer loyalty like no other. 
Due to the above reasons, Haldiram should top the list for anyone looking to enter the snacks market in India. If you're one of those, research the business terms before reaching out. Once you feel ready, take the plunge to become a franchise owner.
Also read: Top Movies Ft. Entrepreneur (Part 2)
Conclusion
Snack franchises are not going to vanish any time soon. This industry is one where presenting newer recipes and evolving according to market trends almost guarantees success. The only challenge is the competition it features. This competitive aspect is why getting a Haldiram franchise will help you. The brand name and the trust it has built over the years are unmatchable, at least for now in India. So, adapting to the taste of younger customers while staying connected to its core features will allow Haldiram to reach new heights.