Interview with the Founder of Cremeborne: An Honest Discussion
We attempt to grasp the courageous road Mr. Yashpreet Singh Arora had to establish his mark in the sector of food and beverages in a one-on-one, open discussion with the innovative owner of Cremeborne. The company has established a solid reputation for itself in just two years because to its distinctive flavours, polite employees, and innovative ideas. The company has established a following among foodies in Delhi and is set to stay.
How has Cremeborne's voyage been going thus far? What was the underlying concept?
So far, the voyage has been wonderful and prosperous. The feedback we received over the last two years has blown us away. I hope we keep providing wonderful meals to clients in the future as well. It all started with a love of eating. I adore trying new foods and ideas since I am a foodie. Since activated charcoal is well known for its numerous health advantages, I accidentally came up with the idea to include it in the flavours. It has been popular in the cosmetics and beauty goods sector. It is also used in meals by numerous people all over the world. People have probably heard of black burgers and pizzas, which became fairly popular in 2016. We continued the concept with Cremeborne, which is how "Black Ice-cream" came to be.
We offer a variety of delectable flavours at Cremeborne, including Cookie-dough, Irish Mocha, Vanilla Birthday Cake, Charcoal Nutella, and many more. Many people were intrigued by the concept, including our customers. We first just sold ice cream, but today Cremeborne offers a variety of delectable sweets, such as shakes, waffles, and ice cream. One of the most popular sweet dishes on our menu, Spanish churros, are something we serve only sometimes in India. Recently, we partnered with "Blue Tokai" to deliver their great coffee to our clients. Now, you may enjoy a variety of coffee flavours from our menu. We are quite happy to be listed as one of the "Top 20 Places to Visit in Delhi," thanks in large part to our excellent customer service.
You made a relatively little first deposit. How difficult did you find it to be?
In the beginning, it was difficult. I began off with a respectable sum and a broad goal. Finding a venue where a large audience would be interested in our novel ideas was the first challenge we encountered. We identified several potential starting points, but we ran into difficulties. We were able to pinpoint the location where we are right now with some hard work and by speaking with the appropriate persons. The interior design of Cremeborne required a lot of labour because it appeals to many people. We completed the inside on our own because we had a limited budget when we started. The designs you see today are the product of a lot of time spent by my father and myself exploring for ideas and improvising on them.
The other significant hurdle I encountered was establishing contacts in the food business since I needed to rely on these contacts to supply me with raw materials. Given that my family has members who work in the textile sector, this was incredibly laborious. We practically began from zero and established new relationships on that we could stake our hope for delivering outstanding quality and enough quantity. Choosing a trustworthy team, controlling our process and product, marketing, and refining flavours and numbers were all problems we had to overcome, but as people say, every step is a process, and we managed to get through them. The Cremeborne that is visible today is the result of the united efforts of many people who supported me on a material, ethical, and emotional level.
How many stores do you now run?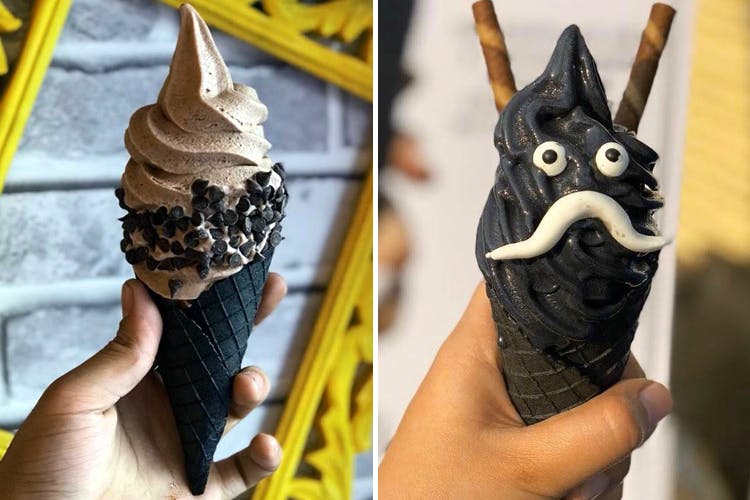 We now only have one location, in Delhi's Connaught Place, but we are actively striving to expand.
I believe that one should start by laying the groundwork for their vision. Although various people may have different reasons for starting a business, it is vital to have a clear vision as to how everything should be. A thorough business strategy is the following element that makes the idea a reality. This should be crystal obvious in the mind of the business owner since it aids in obtaining the ultimate result. To meet the demands of the market, one must invest a lot of time, money, and effort. Additionally, it is important to constantly assess the risks and business-enhancing tactics. Additionally, one should spend money on the foundation of their company. This suggests a consistent commitment of one's time and effort. Focusing on outreach is crucial for a business to succeed because it ensures that its target market can see it and that it is effectively sold to them. The goods should be widely appealing and draw in customers. Last but not least, it is crucial to maintain product and service quality. For every F&B firm, these serve as the foundation and stepping stones. No matter how great your restaurant or café does in terms of ambiance, if a consumer did not like your products and service, they would not return the following time. Today's consumers want everything included—from the cuisine to the service to the overall experience of visiting a business in pleasant surroundings. In the end, we must constantly strive to provide clients the greatest possible experience and guarantee their pleasure.
How Can the Target Audience Help Choose the Location and Format?
An establishment's location is crucial to its success. Several important considerations for choosing a restaurant site include:
Parking: An ideal parking spot should be close by for a new restaurant to attract customers who want to drive themselves or are visiting from out of town.
Visibility: A restaurant's target clientele shouldn't be "physically" kept out of sight. It needs to be situated close to where people frequently go to enjoy fun and hang out. To increase "virtual exposure," advertising is quite important on social media sites as well.
Budget for the customer: Depending on the environment in which they are located and the expenses incurred, one must plan the pricing of their products. Everyone seeks value for their money, thus your product needs to be able to attract to a sizable audience that is prepared to pay that amount for it.
It should be assured that the market has a moving flow. This would help to draw in clients. To enhance foot traffic, consistent efforts should be made to appeal to a broad audience.
Population: The cafe should be situated near workplaces and colleges so that it is accessible to individuals who work there. When individuals need a break from work, the finest places to go are the restaurants and cafés. A place where people come to have fun and spend time together should also be the venue. Large consumer bases outside of the radius are attracted by this.
Timing issues, licence issues, and other legal restrictions are legal problems.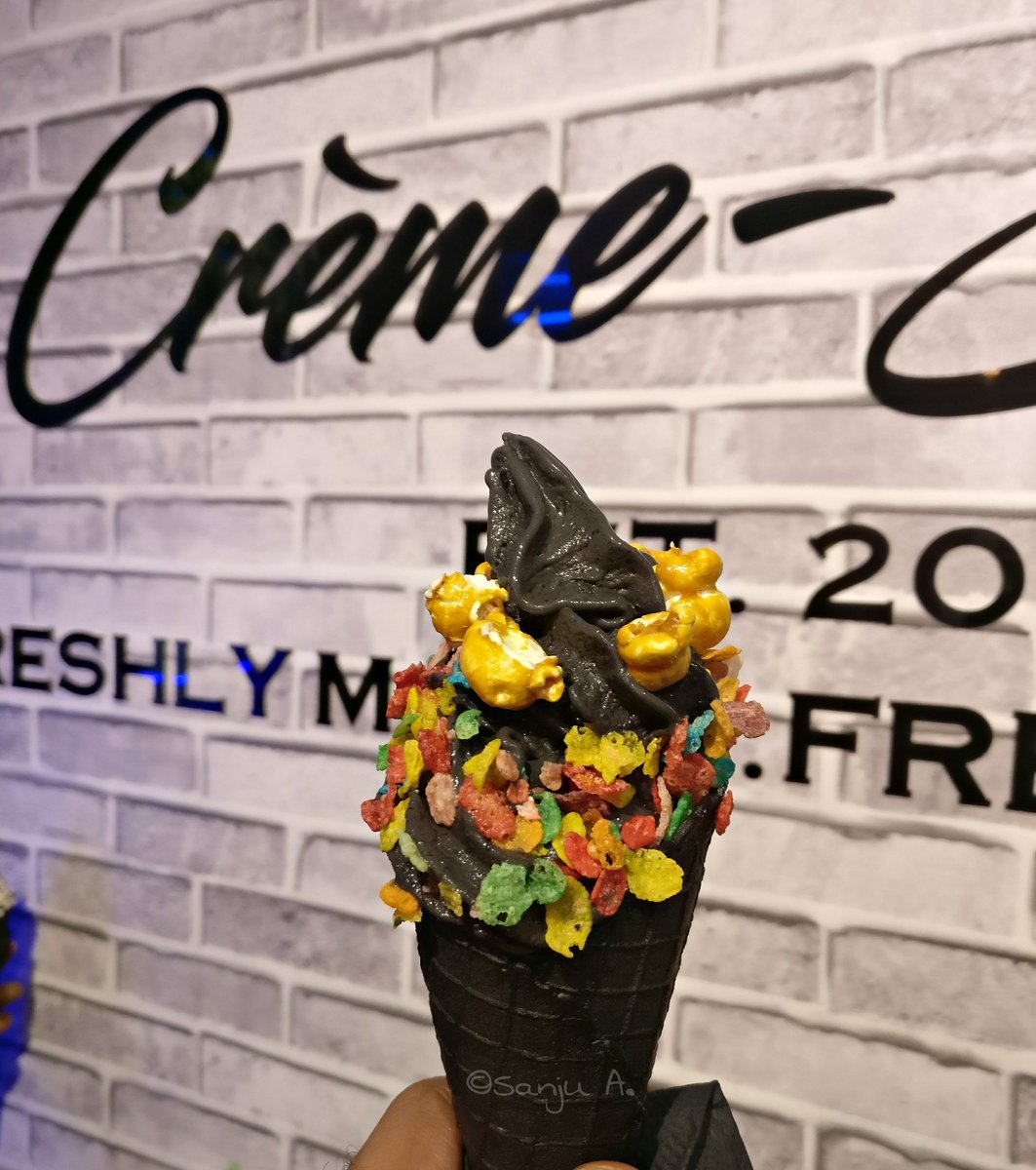 Since January 2020, we have begun accepting enquiries for a franchise. We have received several queries from various regions of India, and we believe we are prepared to move forward.
In addition to our franchise ambitions, we are developing new tastes and fusions to satisfy our consumers' palates. We'll have additional options on our menu in the near future to provide our clients a tasty and enjoyable experience.
regions & locales covered by your franchise expansion strategy?
I want to grow Cremeborne throughout India in different regions. I now have Delhi-NCR, Mumbai, Bangalore, Chennai, Hyderabad, and Chandigarh in mind as potential areas, but my vision calls for Pan India development.
How do you intend to handle a franchisor-franchisee relationship given that you are just getting started?
I have some suggestions on how to implement a fruitful franchisor-franchisee relationship. The following are a few of the crucial considerations that we should make sure to keep in mind in order to successfully complete this project. These include:
constant, efficient, and seamless communication
a preliminary training programme for the employees to preserve flavour and quality.
opening up the supplier network to a user
advice on recruiting and training new employees
Trust and dedication (to the success of the franchise)
Focus on uniformity and standardisation while maintaining brand consistency.
adhering to a marketing strategy and having success as a goal
fulfilling the stated objectives and expectations
Arrangement between the two or more parties about confidentiality
These are just a few of the things I think are vitally crucial to getting this partnership off the ground. In addition, we have to work further on our working conditions and management, which can only be decided after speaking with the Franchisee.
How do you intend to keep Cremeborne's cuisine up to par throughout all of your locations?
We have ideas about how to complete this project. Among the most important things to remember are:
Keep training: To give the franchisee's workforce a thorough in-depth training. Additionally, we would provide instruction manuals to guarantee the consistency of our specialties.
Ongoing assistance: To maintain the highest possible level of food quality, we would be pleased to offer our assistance whenever needed.
Expectations-setting: In order to prevent compromise, we would make absolutely sure that our objectives were clearly stated and delivered. We want the system to continue to be transparent.
Maintaining brand consistency while maintaining aesthetics and product quality to fulfil client expectations Budgeted funds should be used to purchase high-quality machinery and supplies for raw materials. The consumer ought to have the same experiences they had at the primary shop when they leave.
Top Techniques:
Among our most successful tactics at Cremeborne are:
comprehensive market research to identify the ideal target market for our goods.
must have a marketing strategy in place that would allow for brand development.
maintaining service and product quality to boost visitor frequency This is the crucial stage in raising both our revenue and foot traffic.
must keep our store's atmosphere, attitude, and flavour favourable in order to improve the consumer experience.
a workforce that has received proper training and grooming will be able to respond to consumers and provide them a memorable experience.