Speaking as Founder: China Box
Chinese food is popular in our nation and is appreciated by practically everyone. They may be found in a variety of settings, such as your favourite fast food restaurants or a cosy dining room. The current state of affairs is dire since everyone has been confined inside their houses and everything has come to an abrupt stop. Most sectors have been severely harmed by social alienation. For individuals looking to participate in the food and beverage business with little risk and investment, cloud kitchens are a novel idea. This could be useful during the challenging pandemic times. Cloud kitchens will become the new standard as the lockdown gradually eases and life returns to normal. With no physical room for the clients, it is easier to control the development of the illness while yet providing for their needs. China Box has made a name for itself in the world of online kitchens and delicious Chinese food. In a discussion with the founder, Mr. Rohit Tandon, we try to understand the driving forces behind this original idea.
How has the China box's journey been going thus far? What was the fundamental idea?
The voyage has been really successful thus far. China Box was developed in response to the expanding demand for cloud kitchens and cutting-edge cuisine ideas. Having worked in the hospitality industry for more than 20 years gave me a wealth of knowledge about potential future careers. I made the decision to apply the digital approach in the food business since more and more businesses are doing so. Additionally, it is a really creative approach to launch a company with little risk and money outlay.
Menu
We provide Urban Pan Asian cuisine on our menu. You will undoubtedly come across a lot of colour and zing that will tempt your taste senses. There is a wide selection of foods to pick from that have been carefully chosen to satisfy your cravings. It is inclusive since there are several vegetarian and non-vegetarian cuisines available. Â In China Box, freshness and colour are the main themes.
Ambiance
We now focus mostly on Cloud Kitchens. We make sure that hot, high-quality food gets to our clients' doors.
Meals served
Delicious Pan Asian food is what we provide. We provide both vegetarian and non-vegetarian alternatives for our dishes, all of which are wonderful. We offer delicious foods that satisfy all of your Chinese hunger cravings, including soups, appetisers, and main courses.
You must have made a certain investment to get started. How difficult was it for the two of you?
The brilliance of cloud kitchens is the idea of little risk and minimum investment. Having experience in the hotel industry made it extremely simple for me to create the idea, and the financial goals were much more attainable than with other F&B services.
What inspired you to launch a Chinese cuisine brand?
Chinese cuisine is favoured and well accepted in India, where it is nearly often a secondary supper. The food is not particularly difficult, and it costs significantly less to operate than other cuisines.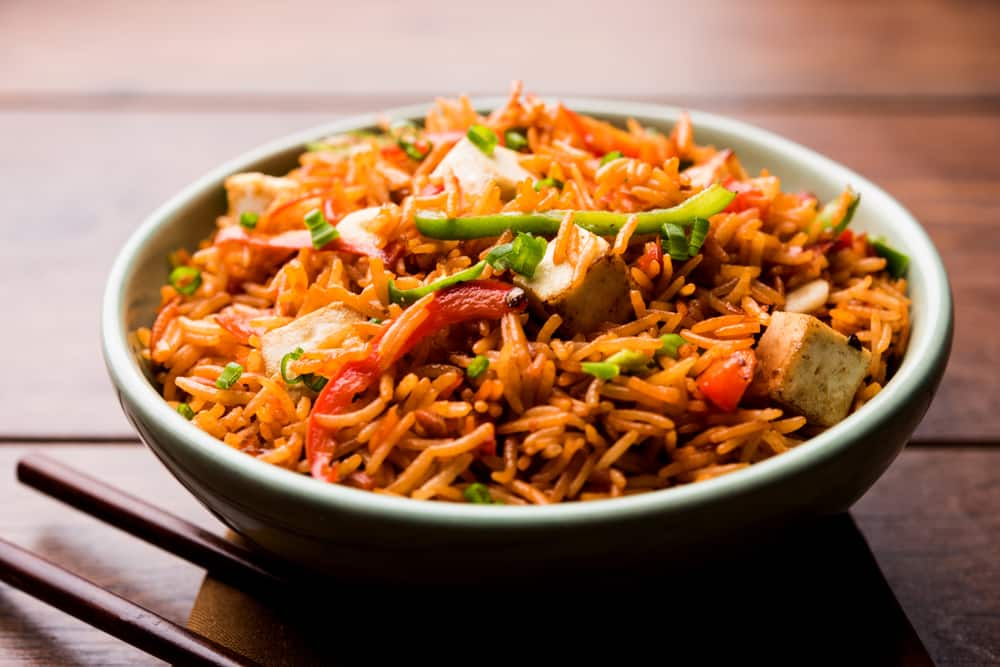 Why did you open a cloud kitchen as opposed to a traditional restaurant?
Unfortunately, cloud kitchens are a blessing in these Corona times. The future is in online purchasing, webinars, and remote employment. We are all forced to reconsider how and where social gatherings will take place in the future. An option is provided by cloud kitchens, and we're already accustomed to and comfortable using it.
What distinguishes Momo box from China box, and how was it founded?
With Cloud Kitchens, we have the chance to broaden our horizons and build many brands out of a single unit. Your holdings in market shares increase as a result. Momo Box is an affiliated branch that embodies a Tibetan touch and may stand alone. It concentrates on the need and affection for momos and works to provide all momo fans with sanitary, top-notch, flexible momos.
How many stores do you now run?
We presently have two places where we work. One is in Vasant Kunj, while the other is in Gurgaon. We are expanding, and there are now talks about adding at least five more locations.
What Would It Take to Stand Out in the Food and Beverage Industry?
Although the discipline of food and beverages is much sought after, maintaining it is more difficult than it seems. New ideas are introduced constantly and there is fierce rivalry throughout the sector. Success can only be attained by dedication, adaptability, and satisfied customers.
How Can the Target Audience Help Choose the Location and Format?
Our expertise was crucial in this regard, and we made use of a number of technologies and third-party services to guarantee the ideal position. Customers must be able to access the place, and it must be at a strategic location to attract new ones.
Regarding the Franchising China Box and the next plans?
In order to reach more Tier 1 and Tier 2 cities, we are growing. We have complete control over our product and execution, which relieves our partners. We are greatly motivated to grow because of the popularity of our brand and the confidence that has been earned from our clients.
Benefits of using a cloud kitchen and what the future holds?
In comparison to other F&B industries, it allows you to manage many brands and has lower operating expenses.
 In the near future, it will rank among the largest F&B industries. Before the pandemic, there was $3 billion in business, and estimates indicate that it will soon quadruple.
How has your experience been with franchising?
Due to our entire reliance on systems and processes, the path has been straightforward thus far. The procedure is simple since we know how to carry out the franchise strategy and follow it.
What are the upcoming territories and locales in your franchise expansion strategy? Additionally, you can state whether you want to enter international markets.
In this year and the following years, we want to go into TIER 2 and develop throughout Delhi NCR and North India. We want to build a devoted consumer base across India and serve wholesome, mouthwatering meals.
How should a franchisor-franchisee relationship be handled?
Our use of processes and mail to handle a large portion of communication makes the trip simple for everybody involved. It is similar to going through a documented strategy that everyone must adhere to. The secret to success is open communication and shared understanding.
How do you keep the quality and consistency of the meals the same at all of your locations?
To guarantee that the standard is upheld, we make a lot of work. We start by introducing the specified equipment and operating design to the workforce. We uniformize the vendors and provide franchises the same agreed competitive rate. To guarantee the same flavour across all locations, we also provide pre-packaged gravies that are manufactured according to a recipe. Freshness and cleanliness of all the components and processes are top priorities.