The Most Successful Food Franchises Globally
The Most Successful Food Franchises Globally
For millennia, food has been a fundamental aspect of our civilisation. Therefore, it should be no surprise that the industry of food and beverages has a strong hold on the franchise business market. Even there, a few companies have left such a lasting impression that the other brands are nearly being treated unfairly. The most well-known food franchises in the globe are listed below.
McDonalds:
Richard and Maurice McDonald founded McDonald's, the world's largest restaurant company by sales, which serves more than 69 million people every day in more than 100 countries. San Bernardino, California, is where the original McDonald's opened. The brothers joined together with the franchisor Ray Kroc in 1954 to launch the company's first franchise.
It currently runs 37,855 locations globally, second only to Subway. With 1.7 million employees, McDonald's is the second-largest private employer in the world behind Walmart, which has 2.3 million. McDonald's is the gold standard for food franchise businesses worldwide thanks to its extensive menu and well-established global presence.
The inclusion of McCafé, a beverage-focused sub-outlet, only increased the company's overall earnings.
KFC:
Colonel Harland Sanders developed Kentucky Fried Chicken in 1930, making it a forerunner in the quick service restaurant sector. During the Great Depression, it all started with a roadside stand serving fried chicken. The first "Kentucky Fried Chicken" business debuted in Utah two decades later, in 1952. KFC, which specialized in fried chicken as its name suggests, has its corporate headquarters in Louisville, Kentucky. After McDonald's, it is the second-largest restaurant chain in the world (based on sales), with an amazing 22,621 locations in 136 countries.
The Western restaurant chain KFC holds the distinction of being the very first to open in China. That took place in 1987. KFC has surpassed all other restaurant chains as of late in China.
The catchphrase "Finger Lickin' Good" and Colonel Sanders' legacy, who appears in the company's distinctive emblem, have always been important elements of KFC ads and continue to be an important symbol of the business as a "international symbol of hospitality."
Wendy's:
Carter Wilkerson had no idea that he would end up being the author of the tweet that received the most retweets when he tweeted Wendy's Twitter handle to ask how many tweets it would take for Wendy to offer him a year's worth of chicken nuggets. Carter's tweet earned 3.4 million RTs after Wendy's 18 million response, which fell short of Wendy's target. Wendy is happy to comply. Dave Thomas built a quick service restaurant, but it has a lot more to contribute than just a strong social media staff.
Due to its unique menu items, such as square hamburgers, sea salt fries, and their recognisable Frosty, Wendy's outlets stand out in a brutally competitive market.
The trademark of Wendy's is their customary square hamburger patties that extend out past the edge of a round bread, and the Frosty is a favourite all around globe.
Following Burger King and McDonald's in terms of overall size, Wendy's, which was founded on November 15, 1969 in Columbus, Ohio, has 6,711 locations worldwide.
Taco Bell: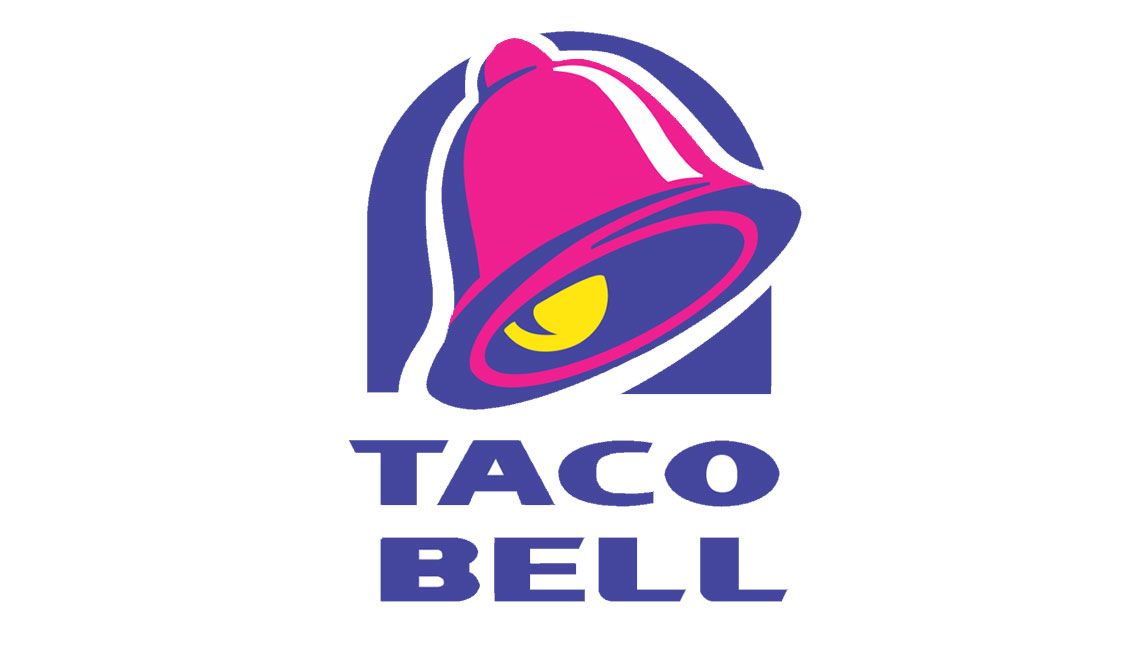 The benchmark for Mexican snacks and cuisine is Taco Bell. Taco Bell is the gold standard for Mexican snacks and cuisine since it offers the best tacos, burritos, quesadillas, and nachos.
Glen Bell established Taco Bell in 1962 in San Bernardino, California. Bell's Drive-In, which began as a hot dog stand, opened its 100th location just five years later, in 1967. In 1970, Taco Bell opened 325 locations before going public.
Glen Bell sold Taco Bell to PepsiCo in 1978, and Yum! Brands, Inc., the company's food management subsidiary, took over administration of Taco Bell. Taco Bell has established itself as a household name in the US, and the business is currently contemplating a significant entry into the Indian market.
Their continual innovation and marketing strategies are another noteworthy quality. Taco Bell is constantly in the headlines for the right reasons, from offering free tacos if a base is robbed in the World Series of Baseball finals to creating a specific clothing line promoting their business.
Subway:
In 1965, Fred DeLuca and Peter Buck established Subway. It is the single largest restaurant chain, restaurant operator, and franchise in the world with 41,512 outlets across 111 nations.
Subway offers a variety of foods, including as the submarine sandwich, also known simply as a "sub," as well as wraps, salads, paninis, and baked goods. Fresh and healthful cuisine is prioritised, and it continues to provide without compromising the brand's essential principles.
These are the top five food franchises in the world today. Visit https://www.franfindr.in/franchises for franchising opportunities and additional information about the franchise industry.