Delhi's top emerging food franchises
Franchises are the best option when it comes to reducing the risk of entrepreneurial initiatives. The brand name and reputation they already have are fantastic beginning grounds for a novice entrepreneur; all that needs to be done is to precisely match the brand name to the needs of the local market. The decision of which franchise to purchase and why is constantly unclear. This blog attempts to identify a few successful food franchises in the Delhi area that are at the top of their game and to open the franchisee's eyes to their market and demands.
1.

U.S. Pizza
This pizzeria has a cult following among the inhabitants of the area and offers crusty and delectably delectable pizzas that may very well contend with international competitors like Pizza Hut and Domino's. When U.S. Pizza was founded in 1995, franchising followed shortly after. Currently, it has numerous franchisees operating as single or multiple locations throughout India. Around 22 lacs were invested initially, and the profits were alluring. To start a U.S. pizza business, one requires between 500 and 1000 square feet of premises.
2. Fruktville
This parlour franchise offers ice cream and dessert-related business options, making it a sanctuary for anyone with a sweet craving. Real fruits being incorporated into frozen desserts is a fresh concept that has gained some traction in the Delhi-NCR region. Franchises are now being distributed as it expands to other locations. Franchise opportunities are accessible all throughout India for about 10–12 Lacs. 200 to 400 square feet must be allocated for the franchise's opening space.
3. Crepe Delicious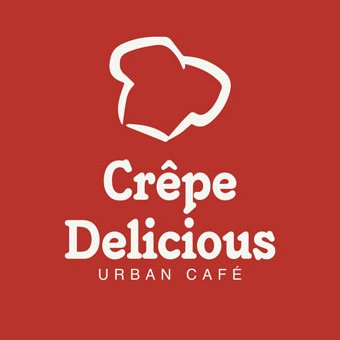 One of the biggest native creperie chains in the world, Crepe Delicious was established in 2004 and is expanding rapidly. It offers a variety of panini sandwiches, salads, and premium beverages in addition to its famous sweet and savoury crepes. Popular for its top-notch crepes, Crepe Delicious adamantly declares its dedication to giving consumers a one-of-a-kind and exquisite experience. Their crepes are all freshly prepared to order. Due to the crepe's minimal calorie and fat content—just 170—any favourite items can be added for a filling and healthful on-the-go lunch. Gelato, a modern, hand-made ice cream with seductive flavours has been added, and Crepe Delicious expects to draw in a lot more customers as a result. It is available for franchising in neighbouring countries including Sri Lanka, Bangladesh, Bhutan, and Indonesia in addition to PAN India.
4. Samosa Junction
A delicious samosa soothes adult anxiety or brings back all the pleasant childhood memories. This enduringly popular Indian snack is a great choice for a fast food establishment. Samosa Junction offers 20 distinct varieties of samosas in order to capitalise on people's respect and passion for them. The business offers appropriate training, support, and marketing in addition to its goal of opening 500 outlets across the nation. 500 to 1000 square feet are needed to open a Samosa junction, and an initial investment of roughly five lakhs is requested. Additionally, the business retains a 5% royalty on net sales. In a word, investing in this is a fantastic choice for young business owners.
5. Cremeborne
Any romantic stroll or mealtime afterward always culminates in a delicious treat. The Cremeborne chain serves rich milkshakes and delectable ice cream that simply lingers on our taste buds for a very long time. The use of "activated charcoal" in Cremeborne's recipe has generated a lot of buzz since it was mentioned in Zomato's list of the "20 finest culinary establishments in Delhi." The business is aiming to grow and is offering a three-year first franchise agreement. The necessary area is approximately 250 square feet, and the initial expenditure is anticipated to be between 14 and 16 lacs. Furniture and equipment are included in the setup costs, and the Cream Lounge franchise can anticipate a return of between 25–30%.
Conclusion
Foodies rule in the Delhi/NCR area. They fantasise about eating, the tastier the better. These are some recommendations from our end for business owners who are considering entering the food market and wish to own a franchise of a well-known brand that is within their finances and has excellent returns. The food industry demands passion, determination, and a strong love of both delicious and healthful food. These companies all successfully blend flavour and wellness.
Thus, all that is necessary is for a person to research the local market in their area, identify the field in which they truly excel, determine the willingness and appreciation of the known food sector company they wish to partner with, and afterwards plan their franchise operations in accordance with those findings. Before making an investment, one should conduct thorough study. There are many franchisees who fail every day, and many more that share profits that remain flat; but, the businesses featured below are expanding every day and will continue to do so.