Networking and societal ties in franchise ownership: establishing connections between enthusiastic franchisees and professionals 
Setting the parameters of the partnership is one of the most crucial things for effective franchise ownership. The franchisee must know that a franchisor's job is to protect the brand and the system so that all franchisees can prosper. By developing connections and utilising the community, franchisors may become enduring players in the market. Franchisees are devoted entrepreneurs. Therefore all interactions with them should be respectful and professional. Building and maintaining a network of professional peers is essential to professional success and may give you an advantage throughout the entrepreneurial process's different phases.
Community Connections Are Important
An astounding number of individuals patronise small businesses in their neighbourhood because they know their purchases' positive effects on the community. Gaining access to support for small companies in a post-COVID environment is crucial to franchise ownership success, whether due to the creation of jobs, increased tax payments that fund regional programmes, or the fact that they are familiar with the owners and want to assist them.
Strong collaborations and community ties are very beneficial to your franchised business. It is important to remember that word-of-mouth marketing is driven by community awareness. Making your community efforts count requires realising that each client you get via effective community relationships and assistance may result in up to four times the sales of that individual customer. Make it simple for clients who wish to recommend your neighbourhood company to their friends and family so that you can leverage their comments and recommendations in your social media marketing campaigns.
Also Read: The growth of international franchise brands in India
Advantages of a Franchisee Support Network
One of its significant advantages is the owner support network with a franchise system. Franchisees are a group of business owners that support one another by sharing their experiences and expertise. Here are some of the main advantages of having franchise ownership support.
Owning a business means you'll constantly face obstacles. Having a network of other franchisees who have experienced the ups and downs of operating a franchise business may be beneficial. Franchise ownership will provide advice and share experiences on managing various circumstances and modifying business strategies. It might range from working staff to overcoming unforeseen obstacles. They may also share their business-growth tips and success stories with you, as can your fellow franchisees.
It can be a lonely job running a business. You are primarily responsible for operating a firm, overseeing personnel, and interacting with customers. Everyone is dependent on you, which is stressful for you. You may connect with people in your franchise network who can understand what you're experiencing and support you as you go through your feelings.
Problem-solving and Teamwork
Franchisees may cooperate and solve issues together thanks to an owner support network. Franchisees can communicate ideas, provide comments, and support one another in solving challenging problems.
Strengthening the franchise system
Strong franchisee communities are advantageous for the franchisor and individual franchisees. Franchise ownership will offer the franchisor helpful advice for enhancing the company model, marketing strategies, or other procedures. Additionally, franchisees are more likely to stick with the business in the long run if they feel supported and linked to the franchise system. It could result in a more reliable and successful method.
Franchisees can assist nudge and prod owners to take on more. Naturally, there is some friendly rivalry inside a franchise system, which may motivate franchisees to put in more effort and set higher goals. In addition, owners can criticise other owners for falling short of benchmarks set by franchise ownership. If one franchise performs poorly or provides subpar services, it will adversely affect the overall franchise. Franchise owners may discuss company objectives and plans and hold each other responsible in a supportive network, which can lift underperformers.
How to cooperate and network with other experts in your business
Industry experts must collaborate and network to stay current, increase their expertise, and seize opportunities. Let's go into the specifics of how to achieve it efficiently.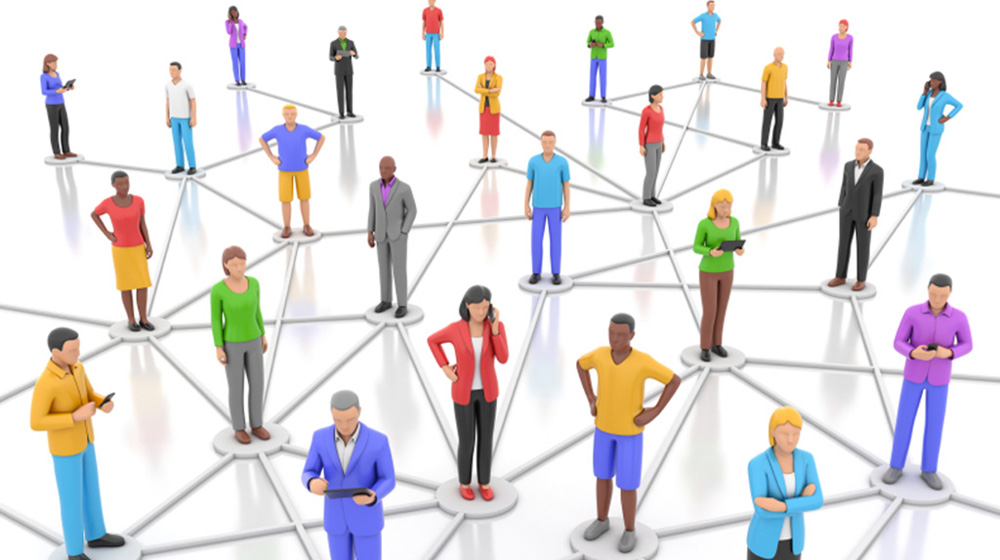 Join trade organisations
Joining trade organisations like the International Franchise Association (IFA), the Canadian Franchise Association (CFA), or the Franchise Association of New Zealand (FANZ) is one of the finest methods to network with other franchise professionals. These organisations provide membership perks such as access to news, events, education, certification, and lobbying for the sector.
Participate in trade shows
Attending industry events like trade exhibitions, conferences, webinars, and seminars is another method to interact and network with other industry players. Accordingly, franchise ownership leads to networking with new customers, partners, and suppliers at these events while showcasing their capabilities.
Take part in online forums
Participating in online communities like forums, blogs, podcasts, and social media groups is a third approach to cooperating and connecting with other industry professionals. Franchisers can interact with other franchise enthusiasts in these online forums, exchange questions and answers, and express their thought leadership.
Build trust and referrals
Making value and recommendations for other industry professionals is a forth approach to cooperating and networking. It entails giving them relevant knowledge, tools, advice, and suggestions that can assist them in resolving issues, achieving their objectives, or improving their performance. Additionally, it entails recommending them to other trustworthy and respected individuals or organisations who can match their requirements or expectations. As a result, franchise ownership leads to increased leads and possibilities while fostering trust, loyalty, and goodwill in their clients.
The Bottom Line
Remember to value the ability of franchise ownership generating recommendations and repetitive business from the local community. Its capacity to strengthen the hiring processes by luring local, youthful talent with a sense of community might result in a consistent flow of recommendations and recruits.