3 franchises ideal to launch in the spring and summer
3 franchises ideal to launch in the Spring and Summer
One may frequently ponder whether it is the correct moment to invest in a franchise while thinking about doing so. Starting with something that piques your attention could be a crucial step in moving closer to your ultimate objective. Investing in a franchise may take money, time, effort, marketing, etc. Low-cost choices with added services and a built-in brand are something to think about. After considering the potential of franchising, it is crucial to remember the advantages of seasonal franchise opportunities. In order to turn a profit, it is always prudent to follow the most recent trends as they emerge on the market, which is constantly changing. The following opportunities are most appropriate for the quickly approaching summer.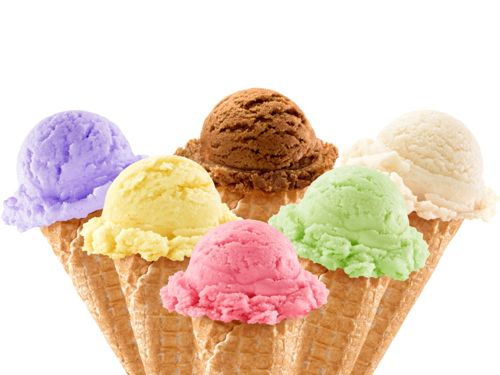 It is a well-known myth and widespread practise that ice cream can solve any problem. It is a sweet sorbet that is loved by people of all ages and from all over the world. The coolant is what both satisfies the taste receptors and quenches the thirst in the sweltering heat.
1. Frozen Bottle
Franchise Model: FOFO
Area Required: 300-400 sq. ft.
Area for Expansion: PAN India
Min. Investment: INR 25 Lacs
Royalty: 8%
The first Frozen Bottle location was opened by Pranshul Yadav and Arun Suvarna in Bangalore, and it quickly became a big hit. The brand has enormous appeal, which has prompted the opening of more than 90 shops in more than 11 Indian cities. At first, the cafe only had thick shakes on the menu. They have recently expanded their menu to include more avant-garde goods including cake jars, stone jars, waffle sticks, and frozen yoghurt. This gives customers an environmentally friendly alternative to frozen delicacies, which keeps them coming back all year round for mouthwatering meals. The company Frozen Bottle is committed to educating consumers about frozen treats and provides only vegetarian options. Both takeout and outdoor catering are catered by them. One of the ideal franchises to launch in the spring and summer.
2. Naturals
Franchise Model: FOFO
Area Required: 200 to 500 sq. ft
Area of Expansion: Pan India
Min. Investment: INR 12 to 20 Lacs
Royalty: up to 50 %
Mumbai Naturals was founded to promote the idea of domestic manufacture and is owned by Kamaths Ourtimes Ice Creams Pvt Ltd, which has its headquarters in Mangalore. The company was founded in 1984, opening first ever parlour in Juhu, Mumbai. The ice creams stand out thanks to their full fruit flavours, which come in seasonal and year-round varieties. The company has over 135 outlets distributed throughout several states and is well-known throughout the nation. The brand's mission is to make a statement, and it's been effective because the brand is well-liked by all. () The brand's USP is its policy against advertising, which helps the quality shine out. Instead, it places a strong emphasis on brand recognition and word-of-mouth marketing, making it the ideal investment. one of the ideal franchises to launch in the spring and summer
The holiday and festival seasons dominate the winter. It's that time of year again, when we're busy enjoying amazing cuisine and gathering with friends and family to celebrate. The year-end festivities will soon come to a close, as well as the season will change. The cumbersome winter clothing returns to the closets, and linen is gratefully received. The summer is nearly here, and this change makes us think about the weight we gained while binge eating on those sweets. Everybody seeks for novel methods to keep in shape, and now would be a good time to consider buying a fitness franchise.
1. Gold's Gym
Franchise Model: FOFO
Area Required: 3000-7000 sq. ft.
Area For Expansion: PAN India
Investment: INR 1 CR
Royalty:12%
Founded in 2002, Gold's Gym is an established health club. Numerous national and international speakers rate the brand as among the greatest fitness chains. They currently have 120 stores in India, with 5 more currently under development and scheduled to open this year. The best equipment in the wellness and cosmetics industries is offered by Gold's Gym. They use cutting-edge facilities and a globally recognised fitness training programme. Members of the Gold's Gym family include numerous well-known personalities from the worlds of sports, business, and film and television. One of the top franchise possibilities, the brand meets all fitness needs and has earned the respect of both ordinary people and celebrities.
2. Talwalkars Gym
Franchise Model: FOFO
Area Required: 3000-5000 sq. ft.
Area for Expansion: Pan India
Min. Investment: INR 1 CR
Royalty:  6-8%
When it comes to fitness, there are several organic and vintage companies that have been around for a while and still present newcomers with fierce competition. One of the biggest gym chains in India is Talwalkars Better Value Fitness Private Limited, which has locations in 78 cities worldwide and 20 Indian cities. They have over 150 exercise facilities and have been leader in the fitness industry since 1932, which accounts for the devoted clientele they have amassed. These gyms contain imported fitness equipment and are fully air-conditioned, making the journey to a healthy you enjoyable and convenient. One of the ideal franchises to launch in the spring and summer.
While the summer offers a break from the chilly waves, it is also a period of intense heat and its effects on our skin. Summer is a season for getting out, seeing friends, and spending time with family by the pool. All of these cause hair damage, tanning, and a number of unpleasant skin irritations. The season is also one for socialising, so stop by your favourite bar. The demand for bar services increases when the sun is shining, making this an excellent time to buy a franchise.
1. Blossom Kochhar Salon
Franchise Model: FOFO
Area Required: 1000+ sq. ft.
Area for Expansion: PAN India
Min. Investment: INR 40 Lacs
Royalty: 10%
Blossom Kochhar, the company's founder and chairperson, established the Blossom Kochhar Aroma Magic brand on the principle that "What we apply to our skin should be as natural and restorative as what we consume." Natural ingredients are used by the company, and dangerous compounds like parabens, alcohol, mineral oils, harsh chemicals, synthetic colours, perfumes, petrochemicals, and phthalates are not used. The company opposes animal testing and is also cruelty-free. The products are highly sought-after and a suggested investment because they are organic and free of animal testing. The company tries to bottle "Green Science" by drawing on the two natural areas of science, aromatherapy and tetratherapy.
2. Mac Saloon
Franchise Model: FOFO
Area Required: 1000+ sq. ft.
Area for Expansion: PAN India
Min. Investment: INR 50 k – 2 Lacs
Royalty: N.A
There is no competitor to Mac when it comes to expert saloon services. Their saloon services are also well regarded all across the world in addition to their merchandise. The company also operates a particular bridal glam salon with the sole purpose of enhancing brides' beauty. If you want to have a destination wedding, they will go to even exotic locations in their effort to provide you with the greatest services possible. nail, skin, hair, or cosmetics maintenance. This is a well-known and well-trusted brand for franchise investment because they have services that have been carefully crafted to accommodate customers with various demands. one of the ideal franchises to launch in the Spring and Summer.