Rise of women-owned franchise businesses in India
Today's generation of women has made remarkable advancements in every area of life, notably entrepreneurship, where many have made ground-breaking contributions. Women-owned firms have been giving the Indian economy a lot of traction, just like they have everywhere else in the world. The Union Minister for Micro, Small and Medium Enterprises, Shri Narayan Rane, reiterated this at the Shakti National Conference 2023, saying that women entrepreneurs in India play a significant role in advancing the country's economic growth and women-owned franchise businesses are now growing significantly.
Well-known female
franchise businesses
from recent decades
These are a few inspiring tales of female entrepreneurs who have succeeded in India, and the government is increasingly supporting them.
Kalpana Saroj marked a significant turning point in India's history of brave female entrepreneurs. She is the first woman to start franchise businesses in India and the first "Slumdog Millionaire." In 2001, Kalpana purchased the Kamani Tubes Company's troubled assets and helped them return to profitability.
Menstrupedia is a website that offers user-friendly information about menstruation, cleanliness, and adolescence through comic books and other relevant media. It was founded in 2012 by a graduate of Aditi Gupta, a National Institute of Design, Ahmedabad. 13 million girls and women worldwide have benefited from Menstrupedia's offerings. Aditi was recognized for her ground-breaking efforts in menstruation education by being included in Forbes' list of India's Under 30 and among BBC's 100 Most Influential Women. 
A microbiologist from Chhattisgarh named Shaikh Razia changed the perception of Mahua flowers, which are commonly eaten by tribal people and are typically used to make alcohol. Razia founded Bastar Foods, a company that hired native tribal women to produce ladoos and other nutritious treats from the flower, focusing on its nutritional potential. 
The Self-Employed Women's Association (SEWA), a trade organization for independent female textile workers, was founded by Ela Bhatt, a recognized figure described as the "gentle revolutionary." To elevate and empower Indian women, she has made outstanding grassroots efforts. 
Government perks and capital access for women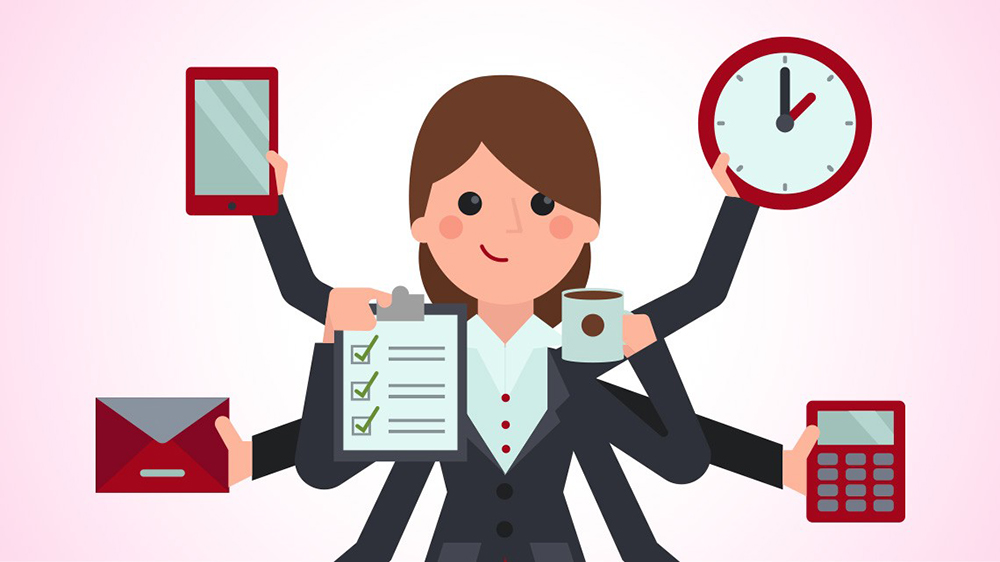 Financing is still a significant barrier that prevents female entrepreneurs from launching or growing their firms. They need easier access to financiers who can guarantee assistance and collaborate with them on their path. Access to loans has become simpler due to the growth of digital lending. The federal and state governments have also done a lot to support and offer them access to funding through grant and loan schemes. The government has introduced several programmes to help women financially, including the Mudra Loan for Women, the Annapurna Scheme, the Stree Shakti Yojana, the Dena Shakti Scheme, and many others.
Peer groups and female mentoring
Entrepreneurship is a difficult road, and women entrepreneurs need mentors who can provide the necessary direction and counsel to help them avoid setbacks and increase the likelihood that their franchise businesses will succeed. The mentors can provide them with various aids, including networking assistance, introductions to investors, and guidance during fundraising. Additionally, joining a peer group might help them connect with like-minded individuals from other franchise businesses. As a result, they may be more open to sharing their struggles and inspiring others without worrying about being judged.
India has benefitted from the increase in female entrepreneurs. All stakeholders, including legislators, investors, business executives, academics, and consumers, must work together to establish an atmosphere that will enable them to flourish if this growth is to be sustained. Not only can more women entrepreneurs help India's economic goals, but they can also provide opportunities for employment and money generating for overall development. 
Also Read: The Importance Of Training And Support For Franchise Owners In India
Meta observes a significant trend of female entrepreneurs utilizing its applications in India
In India, women entrepreneurs have shown a strong tendency toward adopting Meta's applications over the past three years. And that was once Facebook. According to the firm, India has seen a 73% increase in Instagram business profiles that self-identify as women-owned franchise businesses over the past three years. Furthermore, during the past three years, 53% of all Facebook franchise businesses in the nation had female administrators. In a statement, Archana Vohra, Director, Small and Medium Business for Meta in India. And said: "We're honoured that we play a part in this journey. It's encouraging to see more women launch their entrepreneurial adventures with the support of digital technology. "It's encouraging to see that the impetus created by the epidemic has persisted long after it has passed. She added that enabling women entrepreneurs is a significant element of our goal to unleash development for India's small enterprises.
The digital behemoth said that women played a vital part in communities formed by women on APPs. And that is crucial for mutual assistance. Women have started 40% of the entrepreneurship-related Facebook groups on Meta in the past three years. Franchise businesses cited the progress achieved by women in the creative and technological fields. 23% of Spark AR developers in India that submit READ effects for Facebook and Instagram are successful1 ON APP. And, a positive development indicator. Employers can use Facebook, Messenger, and Instagram to reach billions of people with augmented reality experiences. And they build and publish using Spark AR.
Eliminating Prejudice in the society 
Prejudices held by women impede their pace of career growth in addition to the challenges that every entrepreneur faces. Men are predisposed to assume family leadership positions, but women must work harder to overcome obstacles. Enhance your leadership skills and use them to succeed in franchise businesses. Collaboration is required on a personal and cultural level to help women overcome prejudices. Programmes for awareness-raising and sensitization at all levels can further spur a favourable shift. And also motivate female company executives to produce better outcomes. 
Conclusion
In India's startup sector, formerly dominated by men, women are making considerable progress. In recent years, India has seen a rise in female entrepreneurs shattering gender stereotypes and establishing lucrative franchise businesses. Not only do these women offer fresh perspectives to the table, but they also help the nation's economy thrive.