Rise of women-owned franchise businesses in India
Women of this generation have advanced in every area of life, but notably in business, where several have made groundbreaking contributions. In India, like everywhere in the world, women-owned enterprises have played a significant role in economic progress. According to the Union Minister for Micro, Small, and Medium Enterprises, women-owned franchise businesses in India are growing tremendously. They also contribute considerably to the nation's economic development.
Well-known female
franchise businesses
from recent decades
These are a few inspiring tales of female entrepreneurs who have succeeded in India, and the government is increasingly supporting them.
In India's history of fearless female entrepreneurs, Kalpana Saroj represented a key turning point. Kalpana was the first woman in India to start franchise businesses and the country's first "Slumdog Millionaire." To help the struggling Kamani Tubes Company achieve a profit, Kalpana bought their ailing assets in 2001.
On its website, Menstrupedia, the topic of menstruation, hygiene, and puberty is explained in an approachable manner using comic books and other relevant media. Ahmedabad's National Institute of Design graduate Aditi Gupta launched it in 2012. Offerings from Menstrupedia have helped 13 million girls and women globally. The Forbes list of India's Under 30 and the BBC list of the 100 Most Influential Women honoured Aditi for her groundbreaking work in menstruation education.
Mahua flowers, which are frequently consumed by tribal people and are generally used to create alcohol, were once thought to be poisonous until Chhattisgarh microbiologist Shaikh Razia overturned that perspective. Razia established Bastar Foods, a business that employed indigenous tribal women to make ladoos and other healthy delicacies from the flower, emphasizing its nutritional value.
Ela Bhatt, a well-known individual called the "gentle revolutionary," formed the Self-Employed Women's Association (SEWA), a trade association for independent female textile workers. She has worked tirelessly at the grassroots level to uplift and empower Indian women.
Government perks and capital access for women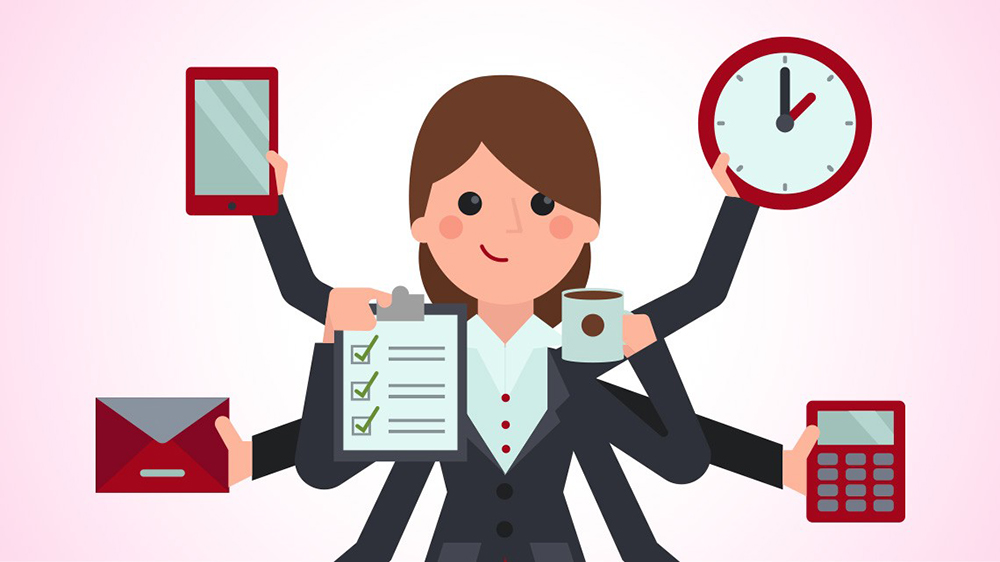 Financing is still a major obstacle female entrepreneurs must overcome to start or expand their businesses. They require more convenient access to lenders who can promise help and work alongside them on their journey. The expansion of digital lending has made it easier to access loans. The federal and state governments have also exerted considerable effort to assist and provide them with access to money via grant and loan programs. The government has launched the Mudra Loan for Women, the Annapurna Scheme, the Stree Shakti Yojana, the Dena Shakti Scheme, and many more to assist women financially.
Peer groups and female mentoring
Being an entrepreneur is challenging. Therefore, women company owners need mentors who can offer the guidance and advice they need to prevent failures and improve the chances that their franchise businesses will be successful. They can get various benefits from the mentors, including help with networking, connections to investors, and direction with fundraising. Additionally, joining a peer group could make meeting like-minded people from other franchise businesses easier. As a result, individuals could be more willing to open up about their challenges and inspire others without being concerned about being criticized.
The rise of female entrepreneurs has been advantageous for India. If this development is to be sustained, all parties involved—including lawmakers, investors, corporate executives, academics, and consumers—must cooperate to create an environment that will allow them to flourish. More female entrepreneurs can support India's economic objectives, create jobs, and generate income to aid the country's growth.
Also Read: The Importance Of Training And Support For Franchise Owners In India
Meta observes a significant trend of female entrepreneurs utilizing its applications in India
Women business owners in India have demonstrated a great propensity to use Meta's products, which were formerly Facebook, during the previous three years. The company claims that over the last three years, the number of Instagram business accounts that self-identify as women-owned franchise businesses in India has increased by 73%. Furthermore, female administrators were found in 53% of all Facebook franchise businesses nationwide during the previous three years. It's good to see more women starting their businesses with digital technologies. It's good to see that the epidemic's initial drive has endured long after it has faded. She continued by saying that empowering women entrepreneurs is a crucial component of their plan to free up growth for India's small businesses. 
The digital behemoth said that women were essential to the communities of women created on APPs, which are necessary for mutual support. Franchise businesses acknowledged the advancements made by women in the scientific and technology domains. Positive progress indicator: 23% of Indian Spark AR developers that submit READ effects for Facebook and Instagram have successful1 ON APP results. Employers can create and share augmented reality experiences with Spark AR to reach billions of users through Facebook, Messenger, and Instagram.
Eliminating Prejudice in the society 
In addition to the difficulties any entrepreneur experiences, biases held against women slow down their rate of professional advancement. More males than women are likely to take on leadership roles in the home. Thus women have more challenges to face. Develop your leadership abilities and put them to use in franchise businesses. Women must work together to eliminate stereotypes on a personal and societal level. Programmes for increasing knowledge and senility at all levels can further catalyse a positive change and inspire female CEOs to deliver greater results.
Conclusion
Women are making significant headway in India's startup industry, formerly dominated by men. In recent years, India has seen a rise in female entrepreneurs defying gender stereotypes and starting lucrative franchise businesses. These women not only bring new ideas to the table but also support the growth of the country's economy.