Xero Degrees: A Growing Brand
Xero Degrees: A Growing Brand
Xero Degrees. The name has a distinctive sound. Here is some food for thought before we continue and discuss the culinary phenomenon that Xero Degrees has evolved into in the Delhi NCR region in such a short period of time.
The fact that we all work for our daily bread is a fundamental reality. However, as times have evolved, our palates now yearn for something else. anything that goes beyond just providing food. a fresh "taste."
A cultural fusion brought about by globalisation has also made several cuisines available. Cuisine franchises have emerged as a lucrative option for anyone looking to combine their passion of food with a career in business as a result of this growth. Modern millennials have higher expectations and are digitally savvy. They constantly search for new locations while going through their Instagram, exploring the "fresh" and "innovating." Our eating habits have changed along with our way of life. The fast-food culture of the popular culture, where one may hang out with friends and enjoy smoothies and pancakes, is a result of multitasking and a fast-paced lifestyle. Popular culture substitutes unorthodox cuisines for the main meals to suit shifting tastes.
Indian food is renowned for its mouthwatering dishes, tempting spices, and herbs, but American cuisine has made a name for itself in the culinary world. The American and Indian kitchens are very different from one another, despite the fact that most people enjoy them very much. Mr. Kashish Aneja worked hard to grasp and comprehend this issue and bring a notion to life. He made the decision to build a café with his buddy Mr. Shivam Kakkar that promised to satisfy cheese addicts. These two business professionals created Xero Degrees Cafe because they enjoy cuisine and are passionate about making everyone who enters their cafe happy.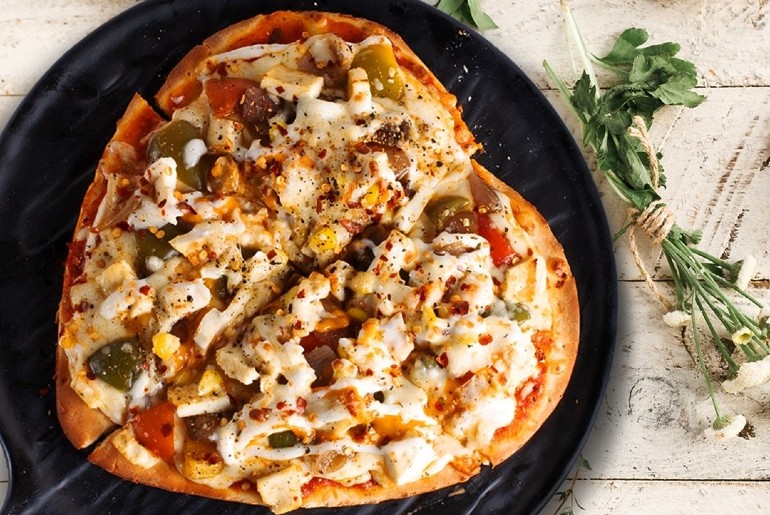 Given the abundance of coffee shops, starting one is not a simple task. Every brand has been fighting for its position and tussling with its competitors for years in an effort to maintain that position of leadership. The key to building a clientele for your cafe is to gain trust, which is not always simple. Standing out is really necessary. With these considerations in mind, they chose to sample the well-liked and popular American food, adding a little additional cheese again for cheese enthusiasts. With their services, this would assist them stand out; the rest was up to their ears in ingenuity. Humans are so judgemental that even when they claim not to, they end up passing judgement on everything. We live in the world of virtual admiration, which is a key driving factor, in the social media era, with a perpetual need for likes. In this case, the menu, presentation of food, pricing, and atmosphere are all required to be "exceptional."
It's a fad that's "hot" and isn't going away anytime soon to take endless selfies with pals to boast about a trip or multiple photos with various effects applied. With its newest location in Connaught Place, Xero degrees is the ideal café. It offers a chilly, cosy atmosphere that is ideal for taking gorgeous images in addition to being a great place to relax with friends and family. A wonderful lunch may be enjoyed outside while taking in the cosy ambiance thanks to the dimly illuminated tungsten lights that enlighten yet lighten the mood.
USP:
Here and at Xero Degrees Cafe, food—which is the foundation of our existence—is a little extra. Customers may select from an abundance of alternatives on the expertly produced menu and never get bored. They offer more than 20 shake variants, 10 different kinds of waffles, and another 20 or more coolers. You have a big selection of possibilities at the location. From brownie to Nutella and chocolate, as well as some remarkable shake flavours including Oreo, Popcorn, Blueberry, Blueberry, Red Velvet, and Blueberry. Xero's guarantees that their shakes and desserts will satisfy all of your sweet hunger fantasies. You just must indulge! They stand out due to the fact that they are always updating their menu, so there are always new ways to enjoy.
The appealing out-of-the-box food presentation at this café sets it apart and will compel you to visit once and want to return. The cafe's proprietors understood the power of the media and made damn sure to use it to its fullest to ensure that cheese lovers would discover them. They had the brilliant notion to introduce the hip trend of consuming meals straight from jars. We've all probably heard of cake in a jars and salad in a pot, so they thought they'd join the league with the hitherto unheard of pizza in a jar, filled with crumbs from the base and topped with a variety of sauces and melted cheese. Your taste senses will be soothed by this treat, which is also fairly satisfying. The recipe gains a delightful spiciness in flavour and scent when ample amounts of chilli flakes and oregano seasoning are added. An exploding volcano of flavour, scent, and delight fills the entire jar.
Epilogue:
Customer satisfaction is highly valued and recognised in this country. A helpful staff that is dressed appropriately and behaves politely is on hand to assist guests and make their stay as enjoyable as possible. The cherry on top are the ridiculously low rates for such treats, which elevate this café to the status of a must-visit. Due to their increasing popularity, they are considering pan-Indian growth to maintain their reputation as a dynamic and aspirational couple that curate true tastes. The company operates stores in Delhi in a number of sites, including Satya Niketan, Punjabi Bagh, and the expansive Guru Dronacharya Metro Station in Gurgaon. They have also grown in Chandigarh, Patiala, and Amritsar. They are still on an expansion drive. They intend to make their presence known in Bangalore, an IT hotspot, and Dehradun. They are a prime illustration of how a company can be built on a foundation of love and enthusiasm for its customers. Given the market's current level of competition, developing and implementing a new concept is not a simple undertaking. This enthusiasm is what pushes you to go into the unknown and risk everything to eventually achieve the pinnacle. The idea of Xero Degrees is brand-new with a twist. It is novel, customer-focused, and conceptually unique, and as a result, it has carved out a space for itself in the dynamic market environment.