Delhi's Top Restaurant Franchise
The restaurant franchise industry is a competitive field that is not for the weak of heart. Due to the enormous popularity of food, it may appear to be alluring, but this is frequently not the case. It can be difficult to stay up with and match evolving trends in the food sector, which is a highly competitive field. Our lifestyles, the availability of discretionary cash, and the more demanding and fast-paced nature of life all contribute to the appeal of eating out. The market provides us with a wide range of possibilities, not just for food but also for dining in and doorstep delivery. As a result, everyone may enjoy delicious cuisine at their convenience. Despite the market's fierce competition, it offers a lot of promise. The restaurant was one of the first and continues to retain a strong place in the market today. There are many different types of food establishments. Have a look at some of these choices if you feel prepared to invest in a successful restaurant business.
Franchise Model: FOFO
Area Required: 400 – 1000 sq. ft.
Area for Expansion: PAN India
Min. Investment: INR 10 Lacs
Royalty: 6%
As millennials become increasingly concerned with leading healthy lives, the necessity of eating properly has grown. The market is still developing, and people have a tendency to associate healthy eating with bland and uninteresting foods. However, one company saves the day.
Gourmet health cuisine, including salads, sandwiches, wraps, protein platters, and much more, are served to guests at Leaf 'N' Loaf. By dispelling the widespread misconception that healthy food cannot be mouthwatering, the brand hopes to make nutritious food convenient and delectable at the same time. The crew carefully chooses the best products and prepares the cuisine in a sanitary setting. Each taste of is certain to bring back memories of our vibrant culture's roots, verdant fields, and clean air. With its current three locations, Leaf and Loaf hopes to develop a reputation as a vibrant spot that offers delicious, nutritious food alternatives in a welcoming setting. Long-term commitment will allow the brand to surpass other healthy food restaurant franchise in India. The company has a polite workforce and a motivated group of employees that are dedicated to improving the client experience and who work every day with unyielding resolve.
2. Pind Balluchi
Franchise Model: FOFO
Area Required: 1500+ sq. ft.
Area for Expansion: PAN India
Min. Investment: INR 60 Lacs
Royalty: 8%
In India, Pind Balluchi is a household name recognised for its amazing, delectable cuisine. Taste-testing real Indian food is a thrilling experience that is difficult to pass up. The company has successfully maintained its place in the food business for twenty years and has established a reputation. The company has a large network of over 40 restaurants distributed throughout 15 states and more than 5 National Awards. After the first visit, the name is guaranteed to make an enduring imprint on one's heart and mind due to its years of flawless service. Â Each outlet's atmosphere is thoughtfully created with a village motif to complement the delectable cuisine. Â The best ingredients, including fresh herbs and spices, are used in their meals, and special attention is devoted to the recipes to develop original flavours. You will wish to remember the kindness and friendliness of India for the rest of your life as well as the mouthwatering traditional cuisine.
3. Ghoomar
Franchise Model: FOCO
Area Required: 2000 – 3000 sq. ft.
Area for Expansion: North India
Min. Investment: INR 1 CR
Royalty: NA
Given our enormous diversity, regional cuisines are a benefit everywhere, but especially in India. It is immensely popular with both domestic and foreign tourists who want to sample the unique and authentic flavours of India. Ghoomar, a flagship brand of S&P Hospitality, serves Rajasthani cuisine inside the format of unlimited serving Thali. It is a 100% Pure Vegetarian restaurant. The atmosphere becomes vibrant with live performances, enriching everybody with Rajasthani culture and aiming to be the best option for gatherings with family, special events, and festival celebrations. Ghoomar investigates and provides new possibilities in hospitality and food, enlivening the brilliant and colourful Rajasthani heritage that puts everyone in amazement with every taste. The restaurant hosts a distinctive combination of traditional experiences. In addition to being a proverb, "Atithi Devo Bhavo" is a way of life that has enabled them to build meaningful connections with each of their visitors through the provision of delectable traditional Indian cuisine and warm hospitality, creating it one of the best Traditional Restaurant Franchise in India. Therefore, this might be one of your options to think about if you want to invest in a local food franchise.
4. Moti Mahal Delux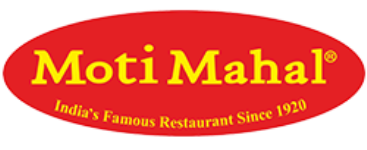 Franchise Model: FOCO
Area Required: 2500 – 4000 sq. ft.
Area for Expansion: Global
Min. Investment: INR 1 Crore
Royalty: 6%
With its Tandoori and Curry dishes, which are incredibly authentic in nature and in high demand, Moti Mahal is one of India's most prominent dining establishments. The Moti Mahal's Murg Makhani and Butter Chicken are well-known worldwide. These two meals require no introduction because they are not just their signature offerings but also are regarded as a brand unto themselves. Even though Moti Mahal makes delicious Tandoori meals, it is not regarded as an indispensable brand. This restaurant is known for its numerous Tandoori and curry meals. Moti Mahal is a well-known brand in India and around the world that need no introduction when one is considering researching and investing in the food franchise. Due to the brand's flexibility, anybody wishing to become a Franchise for it can flourish. This illustrates how little work the new Restaurant Franchise needs to do to build its brand or advertise its goods. The exceptional levels of service that patrons get at Moti Mahal Deluxe restaurant franchise is certain to draw customers, naturally boosting revenue for the recently formed Franchisee.
5. Karim's
Franchise Model: FOCO
Area Required: 250 – 2000 sq. ft.
Area for Expansion: Pan India
Min. Investment: INR 50 Lac-1 Cr
Royalty: NA
For many of us, a delicious non-vegetarian plate is a need. There are many other cuisines that serve wonderful food, but they are unable to replicate the true flavour of ancient Delhi. The renowned Mughlai restaurant in Delhi is called Karim's, a part of Karim's Hotels Private Limited. The renowned royal cuisine known as Mughlai opened the stage for its spread among the people of India. People with an appreciation for the exquisite are immediately drawn to it by its flavorful dishes and rich taste. Haji Karimuddin founded the company in 1913, and it has had a wonderful journey ever since. Karim's is currently managed and run by the fourth family. This demonstrates the brand's grandeur in term of its appeal to consumers and the relationship it has built with them. In a classic setting, tourists, cuisine aficionados, and local foodies may all gather at Karim's to enjoy the meal. The eatery has had the honour of serving princes, prime ministers, celebrities, politicians, and regular people. Journalists have lauded it, historians have studied it, and visitors have patronised it. This is a well-known and well-loved business that would make a wonderful investment because its name talks for itself.