The Patanjali Story: from a bland brand to a favoured one by customers
Baba Ramdev, the yoga guru who created Patanjali Ayurveda, has established a strong reputation in the FMCG industry and has far outpaced its rivals. The brand has achieved success by appealing to Indian consumers' hearts as a manufacturer of high-quality products and the only Desi company without any conflicts of interest. With a vast selection of things to choose from, the brand keeps expanding daily, and its products have gained a place in Indian families. The safe and wholesome products that Patanjali manufactures are its main selling point.
The brand has never looked back since it was established in 2006 by Baba Ramdev and his close friend Acharya Balkrishna. The company's income currently exceeds 5,000 crores in a fiscal year, up from about 450 crores in 2012. It is growing exponentially. Currently, Patanjali is a major player in the FMCG industry, and all of its rivals have quickly faced defeat in its presence. Swadeshi will serve as the brand name when it expands into other production sectors. Some of the most important elements contributing to the popularity of the brand Patanjali are:
1. Reasonable prices –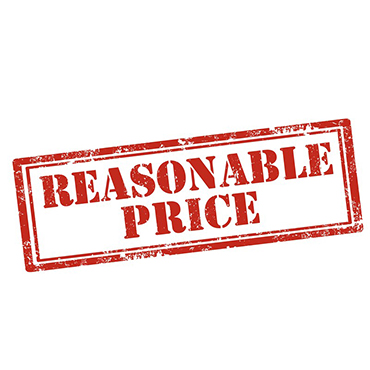 In comparison to any other market players in their niche, Patanjali's prices are comparatively low. Indians were seduced by the genuine Swadeshi items' affordable prices and perceived healthfulness. The company portrays itself as serving customers and caring more about their welfare than it does about turning a profit.
2. The 'Desi brand'
Millions of Indians have come to trust Patanjali's products because they believe that whatever the company produces goes toward projects of development undertaken by and for Indians. The made in India campaign has also primarily increased the brand's sales. Patanjali boasts of being completely Indian, creating goods that are unique, compelling, and affordable utilising exclusively Indian ingredients. The people and families of the nation have reacted favourably to it without any hidden agenda to make millions of dollars.
3. A palate of choices
Nearly every corner of the FMCG industry is now controlled by Patanjali, and the company plans to expand into other markets. It provides a variety of options for Indian customers in every FMCG sector, from grains to shampoos to cosmetic items, from which Indian consumers can choose one or more things. The basic argument, which is that Patanjali wants to position itself as an independent alternative to MNCs, has a ring to it, and customers are buying into it.
4. On point marketing
Making Baba Ramdev the brand's spokesperson, someone whom his other countrymen can look up to, and the face of the products is a brilliant marketing move. Everything in the brand exudes the Desi feeling, including its products, ideology, and advertising strategy. They don't use cricket players or actresses to promote their goods. Initially, Patanjali did not engage in marketing, but this astute decision to make Baba Ramdev the spokesperson for authenticity has worked wonders for the business.
5. Innovation is the way
The products from Patanjali have demonstrated a willingness to innovate and disrupt at any time. Since Patanjali's Atta noodles were brought to the market following the prohibition on the well-known noodle brand Maggi, all other noodle brands have adopted them as their own. Therefore, Patanjali's innovations have created a foundation from which market trends can be directed. According to analysts, they have the potential to constantly build new moats, which make them difficult to imitate or compete with.
6. No over-sophistication
Patanjali has any formal management procedures, and researchers assume that this absence of the typical management hierarchy, which occasionally slows the growth rate, is what has caused Patanjali's explosive expansion. Their simple organisational structure enables them to accelerate expansion and output at a never-before-seen pace. The business's quick growth to 5,000 crores in just three years is proof of its operating strategy.
Final word
Patanjali has arisen as a safe and healthy alternative to the other chemical-based companies that are now active in these changing times when people are well aware of the health risks of the chemicals they eat. Patanjali is the only company still in existence since they exclusively place a focus on the quality of their products. Offering a wide variety of products and guaranteeing Indian consumers of the quality of the products, the items produced from the Ayurvedic understanding seem to have resolved all the problems that Indian consumers confront. For other Indian firms looking to become well-known and contribute to India's independence, this one serves as the model.