Ten Common Misconceptions About Franchise
Franchising is an excellent method for business owners, especially novices, to test their abilities and enthusiasm in running a small company. For many first-time business owners, franchising is a practical choice. Franchising provides a taste of what it's like to run a company while enjoying the protection of a tried-and-true business model. Franchises exist in various sizes, sectors, and investment packages that may accommodate practically any budget. Franchising has many fantastic advantages for business owners, but because there are many alternatives, it is crucial to complete your research before investing in a franchise. There are good, bad, and ugly things with franchising, just like with other things, so exercise caution and do due research. 
Recognizing a few
franchise
misconceptions
Starting by weighing the advantages and disadvantages of franchising is a smart idea. It would help if you also considered the investment costs, success rates, advertising, and royalty fees, franchisee happiness within the network, and many other factors. Be mindful of the numerous myths and misunderstandings about franchising as you continue your research. The easiest approach to disprove these beliefs is to investigate your alternatives properly. For knowledge, the following are the top 10 franchise myths that all potential franchisees should know.
The cost of opening a
franchise
is high.
Franchises are less expensive to start than many people believe. Although some franchise businesses need a sizable upfront investment, several franchise options are available for people who need more funding. Nevertheless, depending on the specific franchise you select, you'll require a different amount to launch your business. Finding a business opportunity that matches your budget is simple, though, since there are several franchises from which to select. Don't be discouraged by the expense of considering opening a franchise.
Only fast food and retail establishments can
franchise
.
When asked to name a franchise brand, most individuals would pick one of the major fast-food or retail franchises. Yet franchising is a popular business strategy in many sectors, from printing and lawn care to fitness and pet sitting. You can turn a lucrative business into a franchise model if it can be taught to and copied by people in many locations.
Franchisees aren't actually in business for themselves.
That's not accurate. Franchisees who invest in the franchise model are making an entrepreneurial choice to assume the risks and benefits of owning a firm. A franchisee must operate their business within a framework but are also accountable for the franchise's day-to-day operations, just like any other business owner. They must go out and generate sales and make the same difficult decisions regarding hiring and firing employees as any other business owner.
If someone has the cash to invest, they can purchase a
franchise
.
A franchise is a collaborative venture. The franchisor should determine if the potential company owner is a good fit for their brand and staff from the beginning of negotiations with would-be franchisees and at every opportunity. A solid franchise network is a franchisor's most valuable asset, and most franchisors are picky about the people they choose to work with out of concern for the harm a poor choice can do to the whole brand.
Franchises prohibit originality.
It is a long-standing myth. Franchises based on artistic abilities exist—franchises for music and art instruction, as an illustration. Maybe you could paint and sip wine. Don't let the myth that purchasing a franchise will require you to give up your originality deter you. Other franchises need the imagination to flourish outside the subject matter as a creative outlet. Consider marketing firms, interior designers, house renovations, etc. Many franchises depend on innovation to succeed, while various restrictions and regulations constrain franchisees.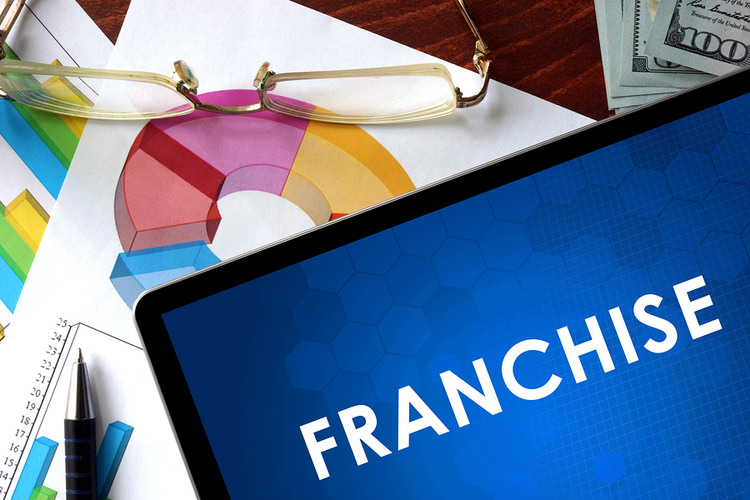 Franchises pose more risks than independent firms.
Many individuals think that franchises are riskier than independent firms. Yet this is just untrue. Franchises provide several benefits that lower the chance of company failure. As an illustration
Franchisees gain from the franchisor's experience and knowledge.
They have access to tested company structures and marketing techniques.
Franchisees receive continuing training and assistance.
Franchisees benefit from brand awareness the moment they start doing business.
Franchisees are frequently more prepared to handle the difficulties of managing a business. Franchisees are, therefore, no riskier than independent firms. They could even be less so.
Also Read: Franchise Disclosure
It is simple to leave the
franchise
.
Generally, it's more challenging to leave a franchise than a company you own. Reading your contract so that you know what to anticipate throughout the departure stage is the best method to deal with going to a franchise. Most franchise agreements include post-termination non-compete clauses because franchisors frequently desire to safeguard their franchise market. Early contract termination may also result in high costs and legal action.
Guaranteed Success
The advantages of franchising only sometimes ensure success, although brand awareness, location, and a well-developed business structure may get you far. Franchisees should be particularly wary of franchisors that promise success but provide the necessary instruments. Running a franchise takes a lot of work, and you are the only one who can ensure its success.
To operate a
franchise
, you must have a lot of expertise.
The best thing about franchising is that it provides chances in every sector and has a strategy for success. You will receive training, continuous assistance, marketing materials, goods, and a business plan from a reputable corporate partner in this fantastic chance to pursue a career in the sector of your choice.
Franchises lack adaptability
While some franchises are quite rigid about how everything is done, other franchise firms give a great deal of freedom in terms of how you conduct your business and your development potential. One of the main benefits of owning that specific franchise for potential franchisees who seek freedom is this.
The Bottom Line
Several fallacies you may have heard are dispelled when picking the best franchise. Reaching out to existing or former franchisees to receive more in-depth answers is advised once you have reduced your search to a few remaining contenders. You'll discover that mediocre or former franchisees can teach you far more about the business strategy, the franchisor, support, and quitting the franchise.