The Indian Cloud Kitchen Industry: All You Need to Know
The new model for managing a food business is called a cloud kitchen, which is essentially described as a food service operation that does not have a physical location like a restaurant and does not provide dine-in or takeout options. Although the concept was first introduced through telephone meal delivery years ago, the introduction of the digital era caused it to take off. With everyone being able to access the internet, online meal ordering soon emerged as a popular and practical method of eating in.
A cloud kitchen doesn't have a large dining area where customers can come and eat or take meals to go; instead, it only accepts home delivery orders submitted through websites or mobile applications or third-party combinations. Food is prepared in the kitchen, and delivery services ensure that it gets to the clients' doors. Cloud kitchens first gained popularity for their accessibility, but they also proved to be a wonderful alternative to landlords' rising rents and small profit margins for company owners.
A restaurant has the freedom to experiment with becoming more than one brand thanks to the cloud model, even while employing the same infrastructure. Take this as an example. A delivery restaurant that specialises on North Indian cuisine aims to expand into Thai cuisine as well. They can start operating as a distinct brand, specialised in Thai food, using the same delivery kitchen because customers would be reluctant to buy Thai food from a Punjabi restaurant. The likelihood of customers ordering sushi from Yum Dim Sum is higher than, say, Royal Punjab Palace.
Since customers are unaware that both businesses are located under the same roof, the company is allowed to supply both sushi and Shahi paneer from a single location without fear of backlash.
Without further ado, let's look at the whole ins and outs of having a cloud kitchen, including how to get started, advantages, and potential drawbacks.
Creating a Cloud Kitchen
If you carefully analyse everything in advance, as is case with any business, the procedure immediately prior to owning and running a cloud kitchen is rather simple. Below are the eight primary considerations that should be kept in mind.
Rent and Place
Real estate is the main factor for cloud kitchens' low cost. Cloud kitchens significantly reduce the cost of the venue because they don't need a high-end location, parking, or dine-in space. However, a lot more attention needs to be devoted to reliable energy and water supplies, as well as sanitation and hygiene. The clientele and the sort of cuisine you serve are other considerations.
A cloud kitchen should be able to function in a room of 600-700 square feet in its early phases. It would be simple to find such a space in the required area for a reasonable rent of about INR 25000. The rent may rise in line with the neighborhood's higher standard of living.
Purchasing Licenses
Licenses are a thing you must must take care of before opening any food company, whether it be a restaurant, food truck, fast service restaurant, or cloud kitchen. The following licences are necessary for running a hassle-free cloud kitchen business:
License for food safety (FSSAI)
Trade/Health licence
Fire permit
Environmental certificate
PFA Act Clearance and Certificate of Environmental Clearance Act on Certificate Stores and Establishments
Signage permit
License for Night Operations
Registering for GST
Here, you may find comprehensive information about food licences and how to obtain them. (Insert a blog link for licencing)
Ordering system online
You need to create an order and delivery strategy after the venue and licences are taken care of. Working with well-known online meal delivery services like Swiggy, Zomato, and Foodpanda, who really can accept and deliver orders for you, is a popular choice. The terms of this arrangement include a one-time integration charge and a 15-20% revenue share each order.
Making your own portal is the alternate solution. It makes fantastic financial sense to add an ordering system there because you require a website for your brand.
People will be able to follow their orders and look at different possibilities on display, which will increase interest in the company and help you save a significant portion of your profit. A website will cost about INR 50K to produce.
Tools and Materials

Depending on the menu, a cloud kitchen's equipment needs will change. Of course, there must be furniture such as tables, cabinets, shelves, and racks as well as chimneys, burners, and refrigerators. If the only items on the menu are quick food and snacks, the equipment needed is quite inexpensive. If it has a specialty cuisine, such as South Indian, Italian, Mexican, or Continental, specialised utensils and cooking tools would be needed.
Make sure to factor in the starting costs of raw materials like groceries, packaging materials like boxes and bags, meat, and veggies.
POS Program (ordering app)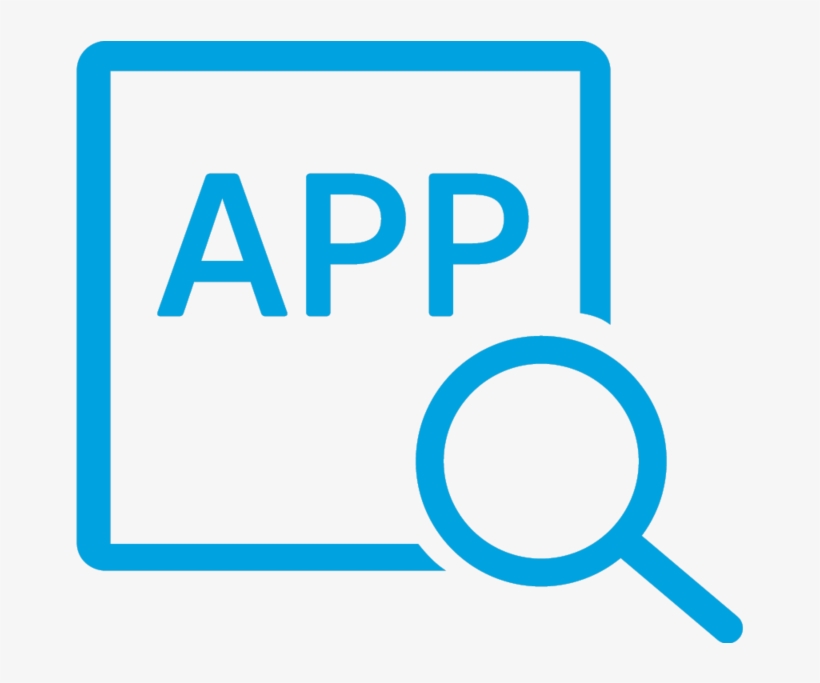 It makes sense to ensure that the procedure is seamless as a robust system of food ordering and delivery forms the foundation of your whole business. A Point of Sale (POS) software would be a simple solution to the problem. It would not only allow consumers to place orders, monitor their delivery, and pick them up, but it would also make it easier for you to keep watch of the coming and completed orders from different platforms. The only surefire method of running a successful business is to have a thorough track record of all orders. The optimum method in this case is a browser-based, hardware-independent POS that is accessible from any internet-connected device. This implies that you can create invoices and keep track of orders using a laptop, tablet, or even a mobile phone.
Staff Requirements
The personnel the formula for success that every successful restaurant uses. It would be beneficial for the business if you made wise investments in the kitchen because you won't need any waiters, stewards, sommeliers, or mangers. It everything relies all around quality of the cuisine, thus you need at least two cooks. Additionally, they need to create the entire menu. In addition, two to three assistants, one to two counter personnel who take orders and respond to inquiries, and one housekeeper are required. Depending on your orders, the number of delivery drivers (if any) may vary. Alternatively, you may choose to work with a third-party delivery firm. Even though it is a cloud kitchen, the personnel should adhere to an appropriate dress code. A uniform helps to maintain control and keeps the workplace in an organised manner in addition to encouraging teamwork.
Marketing
No restaurant has ever succeeded without receiving favourable evaluations and heightened curiosity. A sound marketing strategy is what brings that about. Plain old advertising won't cut it in this industry, where there is so much competition. You need a clever commercial, that's what. You may put the money you save on upkeep and location-based expenses into marketing.
Here are some suggestions for action.
Distribute flyers across the target region and beyond.
Register your restaurant on directories and review websites like Zomato and Yelp.
Create favourable reviews on websites like Tripadvisor and Mouthshut.
Get online. Offer exclusive deals on social media platforms like Facebook and Instagram.
Once this has been accomplished, good word-of-mouth referrals will do wonders for your company.
Miscellaneous
High-speed internet for immediate order receipt, a cloud mobile subscription, many mobile phone hotlines for customer inquiries, tiny counters and seats, random stationery, extra packing, staff storage cabinets, etc. The efficient operation of a cloud kitchen depends on many little details. Bearing things in mind and sometimes updating would assist preserve semblance in a setting that may get quite hectic during peak hours.
We may deduce from the facts above that the typical upfront expenses for setting up a cloud kitchen are as follows:
Expected Monthly Shop Rent: INR 25,000
Fees for licencing: INR 50,000
Costs for online food ordering: INR 50,000 Kitchen equipment costs: INR 2,50,000 point-of-sale costs INR 25,000 for software (an ordering app).
Costs for marketing: INR 30,000
Staff-related costs (uniforms, etc.): INR 20,000
Additional Costs: INR 60,000
Cost in total anticipated: INR 5,000
Benefits and Drawbacks of a Cloud Kitchen
While we're at it, let's take a quick look at the benefits and drawbacks of operating a cloud kitchen business.
Advantages
Low Operational Expenses: Compared to full-service restaurants, cloud kitchens have far lower operational costs. There are fewer people eating out and more dine-ins, take-outs, and home deliveries as a result of increased employment. The restaurant may avoid high real estate expenditures and concentrate more on the cuisine thanks to the cloud kitchen strategy.
Competitive Pricing: Lower management expenses enable the restaurant to provide cuisine at lower prices, drawing frequent consumers who are cost-conscious.
Automating: Simplifying the menu gives cloud kitchens hope for automation.
Food quality is improved because cloud kitchens may concentrate more on maintaining high standards for food safety and flavour thanks to the elimination of various expenses. The quality component is so crucial that it has taken on a key role in marketing and advertising for several of these kitchens.
Disadvantages
Costs of Technology: Although real estate are not included in the cloud kitchen model, the total cost of technology can be extremely significant.
Hygiene: During busy rush hours, hygiene is sometimes neglected, which has a negative overall effect on the firm.
Dependence on the internet: When the internet goes down, cloud kitchens are immediately rendered inoperable since they cannot accept orders or payments. Installing a local server that synchronises all data with the cloud might provide a solution to the dependence problem.
Conclusion
There are grey areas when it comes to running a cloud kitchen business. There are many areas of uncertainty, so one must be vigilant. That said, Cloud Kitchen is a fascinating and successful business, and if you explore its streets, you'll discover that it's deserving of your intelligence, interest, and investment.
Please contact us if you would like more information about cloud kitchen or franchising opportunities in India.