5 Vegetarian Restaurant Franchise in India
The majority of Indians are not vegetarians, yet they still have a particular place in their hearts for vegetarian and vegan meals. Indian vegetarian cuisine is regarded as healthy and full, making it perfect for the nation's climate. Many Indian customers select vegetarian cuisine out of religious views, but many more do so out of concern for the welfare of animals. Additionally, one of the fastest-growing culinary trends of recent years has been plant-based eating, which increases its profitability for restaurateurs.
India's economy is vibrant and expanding quickly. As a result, Indian consumers' tastes and inclinations are changing. However, one thing is still apparent: they continue to be passionate about different Indian dishes. As a result, they continue to choose hot idlis over Chinese rice cakes and naans with plenty of butter over pita bread.
It is reasonable to assume that a vegetarian restaurant franchise may be a successful venture when considering this aspect of consumer psychology as well as the rapidly growing franchise market. Here are 5 choices you must investigate if you are eager to launch your business in the Indian food and beverage sector.
Haandi Pure Veg Restaurant
Operating since: 2011
Space required: 200 – 400 sq ft (approximately)
Investment required: INR 10 Lacs – INR 20 Lacs (approximately)
In Indirapuram, Uttar Pradesh, the first Haandi Pure Veg Restaurant location opened its doors in 2011. The menu now provides a wide variety of North Indian and Chinese appetisers in addition to the main course, while there were previously only a few specialty dishes. This vegetarian restaurant franchise has amassed a devoted following over the years because to its popular dishes including Dal Makhani, Paneer Butter Masala, Paneer Tikka, and Paneer Lababdar. The company, which specialises in treating its patrons with wonderful, freshly prepared vegetarian meals, is currently trying to expand over all of India.
Kake Di Hatti Franchise
Operating since: 1942
Space required: 900-2000 sq ft (approximately)
Investment required: INR 30 Lacs – INR 60 Lacs (approximately)
With numerous locations spread throughout India, the UK, and the USA, Kake Di Hatti already has established a worldwide reputation for its all-vegetarian cuisine. Franchisees benefit from a built-in consumer base and brand value thanks to the cult following that Dal Makhani, Shahi Paneer, and Malai Kofta enjoy across the world. Along with providing traditional meals like Amritsari naan and garlic naan, the restaurant is constantly expanding its menu to include fusion cuisine.
Rajdhani Thali Restaurant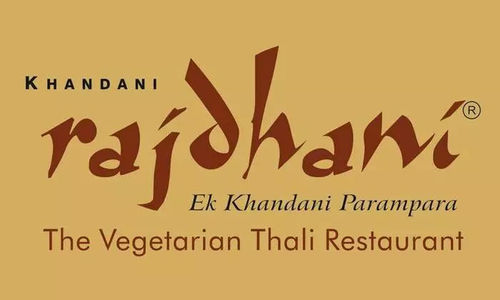 Operating since: 2010
Space required: 2000 – 3000 sq ft (approximately)
Investment required: INR 50 Lacs – INR 70 Lacs (approximately)
Delivering the genuine flavour of Rajasthan is the goal of the Rajdhani Thali Restaurant. The concept restaurant is renowned for its splendour and regal atmosphere. As implied by the name, the restaurant offers mouthwatering vegetarian Rajasthani specialties like dal baati churma, gatte ki sabzi, etc. on 'thalis' or platters.
DS Dosa Factory Franchise
Operating since: 2016
Space required: 350 sq ft – 2250 sq ft (approximately)
Investment required: INR 20 Lacs (approximately) onwards
South Indian vegetarian cuisine tantalises the taste buds while providing the body with incredible health advantages. The restaurant provides traditional South Indian meals produced with natural, fresh ingredients, ranging from appetisers to dosas. The vegetarian restaurant franchise offers Chinese and North Indian food as well in order to appeal to a wider population. The company is proud to get all of its ingredients from farms that use no pesticides or synthetic fertilisers.
Ghoomar Restaurant Franchise
Operating since: 2019
Space required: 2000 – 3000 Sq. Ft. (approximately)
Investment required: INR 1 Crore – 1.5 Crore (approximately)
You may sample Rajasthani cuisine that is entirely vegetarian at Ghoomar Traditional Thali Restaurant, along with the state's culture and friendliness. Despite being very young, the restaurant has already won over families with its inviting atmosphere. The crew is instructed to uphold the traditional Rajasthani maxim, "Atithi Devo Bhava," which translates as "Guests are equal to God." For a more genuine feel, the restaurant also hosts cultural events and performances.
Last Word
The middle class in India is expanding, and with it, so does its passion of eating out. Vegetarian cuisine has become increasingly popular over time, which is helping Indian eateries expand. Purchasing a franchise is the best option if you want to start a food business. Even while you must still put in a lot of effort as a franchisee to succeed, it is less hazardous than starting from scratch. Franchises are great for new business owners because they provide comprehensive training and immediate brand awareness. Additionally, since clients already adore your cuisine, they will keep returning for more. Fill out this form to contact us if you are seeking for vegetarian restaurant franchise business possibilities in India.