Cafe Franchise: The Pros and Cons of Investing in Cafe: Is it the Right Choice for You?
Given the continually increasing popularity of coffee and the café culture, it is not unexpected that cafe franchises have become a desirable business opportunity. Buying a franchise for a café could be an exciting alternative for aspiring company entrepreneurs. A cafe franchise can be a wise choice if you're looking for a potentially successful business. Since the coffee chain industry has a vast customer base and is expanding, it is enticing to get involved. You can make an informed decision by conducting in-depth research, examining the specific franchise opportunity, and taking into account your own skills and goals. There are pros and downsides, just as with any business venture.
Positive Aspects Of A
Cafe Franchise
Purchasing a cafe franchise might provide several benefits. The following are some advantages of buying a franchise for a cafe: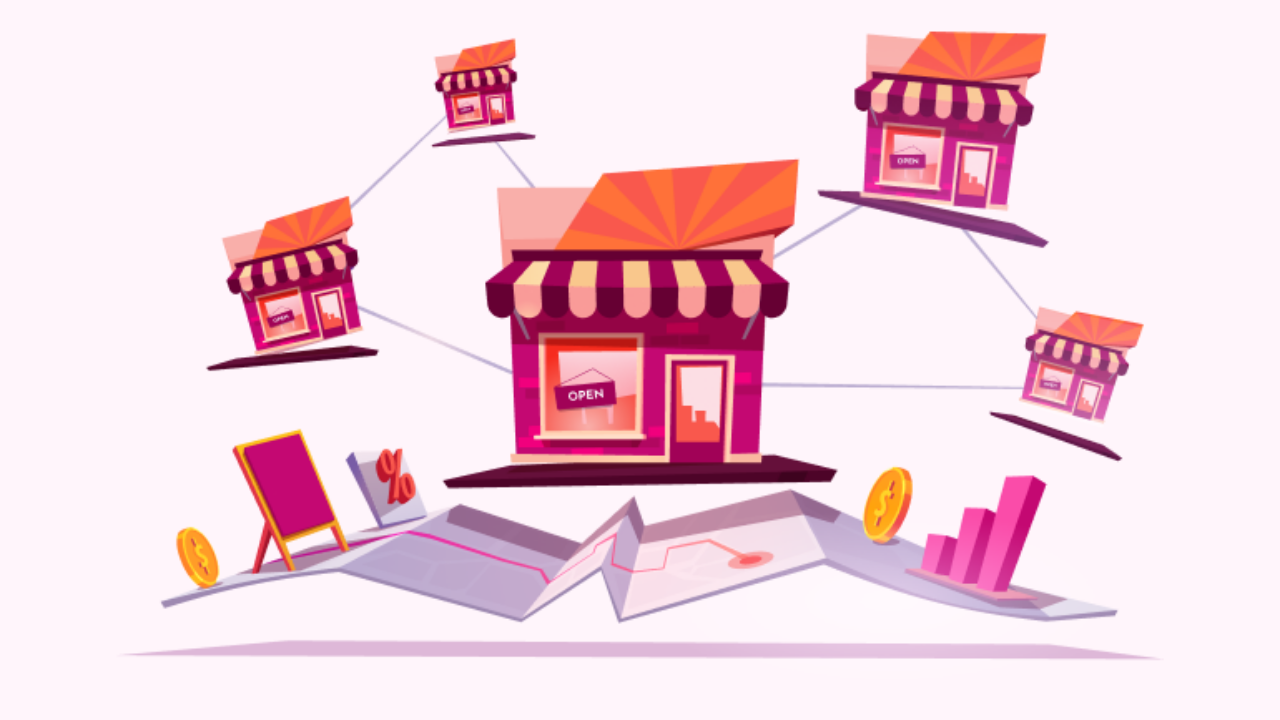 Marketing for businesses.
Early on, marketing expenses may consume a lot of crucial cash, making it difficult for small enterprises to survive. Your franchisor could provide you with a marketing strategy after you join a cafe franchise. Franchisees are required to spend money on marketing. Your franchise representatives will give you instructions on maintaining consistency and profitability throughout each marketing campaign, depending on your level of support.
Training initiatives
Franchises are highly renowned for their uniform coffee offerings and helpful staff. Only via widespread barista and employee training can this be possible. Franchisers frequently have their programmes for hiring and training baristas, so you don't have to look for them or spend time teaching them. Even if you hire your baristas, they must go through the franchise's standard barista training course. It can make sure that the items are consistent across the chain.
Aid to business
Your franchisor could frequently provide helpful suggestions if you lack any experience in the cafe franchise. Frequently, they'll provide you with a general employee handbook and demand that you purchase your coffee equipment from them. To sublease a site to you, some franchisees can have various places in mind. Remember, though, that a franchisor will bill you for any services rendered, even higher levels of assistance.
Also Read: Preschool Franchise: The Benefits and Challenges of Owning Preschool Franchises
Exit plan
You should carefully consider the exit strategy provided in a franchise agreement. It should include a provision addressing your selling choices. Such a provision may specify when, how, and to whom you can sell your coffee shop franchise.
Negative Aspects of a
Cafe Franchise
While purchasing a franchise for a café provides benefits, there may also be some disadvantages. Cons of buying a café franchise include the following:
High start-up costs
High fees are standard in franchise firms. The costs of opening a coffee business include a sizable portion of these franchise fees. The total cost can be much more than starting a coffee business from scratch. For the usage and licencing of the brand name, a cafe franchise entails additional charges. You will also be responsible for paying for assistance throughout the operation's early planning and execution phases.
Substantial continuing royalties
You may be expected to pay royalties as a franchisee. Some franchises charge an extra fee for marketing and publicity. All of the chain's coffee shops engage in corporate marketing. It doesn't consider local market demands, client demographics, or regional trends. Said, your coffee shop isn't the only one it's not directed at. Some coffee businesses may gain from it and see an increase in customers, while others may not.
Less availability of products
As a franchisee, you must purchase all of your merchandise and coffee from your franchisor or one of their vendor partners. You could be familiar with a local roaster of fine coffee who charges reasonable prices for his product, but you cannot work with him because of the restrictions imposed by your franchise agreement. If you wish to meet the needs of your target market, working under a franchise is challenging. Your coffee shop's client base and earnings might be severely restricted if you don't appeal to the local market. Your lack of flexibility will hamper your capacity to become profitable.
Zero freedom
An agreement you sign with a franchisor obligates you to adhere precisely to the rules and procedures of the business. Following the execution of the franchise agreement, you accept legal responsibility for properly adhering to all business policies. There is no independence for you to run your company whatever you like. You end up working for someone else. On the other hand, you must pay for the opportunity.
The Cost Of The
Cafe Franchise
: Is It Worthwhile?
It is a worthwhile endeavour and a wise use of your money to buy a cafe franchise. The expense, though, can be high. You should consider opening your coffee shop if you respect your right to free speech, believe in the coffee shop idea, and want to provide a service that helps the local neighbourhood.
Even if you buy a franchise for a coffee shop, you still have to go through the opening procedure. It entails choosing the ideal location, negotiating a lease, and constructing a coffee shop. Additionally, it can entail creating your floor design, obtaining a building and health department licence, and making connections with suppliers and merchants. Another crucial step that has to be taken is training your baristas.
Even if you might get some help at first, the amount you pay frequently seems excessive to most people. Your new cafe franchise shouldn't be prohibitively pricey compared to a franchise. There are several low-cost coffee shop ideas you may start with if you have a limited budget.
Conclusion 
Conducting thorough research is essential to ensuring that your cafe franchise matches your goals and offers a solid basis for success. Before selecting a choice, consider your objectives, target market, location, and budget, in addition to consulting a franchise consultant.