Delhi's Seven Medical Clinic and Diagnostic Center Franchise
Delhi's Seven Medical Clinic and Diagnostic Center Franchise
By purchasing a franchise of a known organization with a sizable consumer base, you can realise your entrepreneurial goal. You have the chance to be linked with a well-known brand in addition to owning a commercial location. The benefit of taking advantage of the experience and knowledge of the franchisor is another benefit of franchising. It also gives the opportunity to offer top-notch goods and services without having to establish a company from zero.
There are several interesting chances in the Indian health industry if you want to invest in a franchise soon. The sector is expanding significantly as a result of issues including the increase in lifestyle diseases. However, modern medical facilities and skilled medical workers are in scarce supply. This opportunity can be taken advantage of by people with medical training, experience, or both, as well as those who have a good sense of business in this industry. Seven different medical center and diagnostics centre franchises that you may open in Delhi are listed below.
Dr Batra's
Space required: 300 sq ft (approximately)
Investment required: INR 20 Lacs – INR 30 Lacs (approximately)
Over time, Dr. Batra's has established a reputation for excellence in the field of Indian medicine, notably homoeopathy. Dr. Batra's, which began as a solo clinic in Mumbai in the 1970s, now boasts a global presence and effectively manages more than 230 locations. This renowned company is seeking a significant expansion in the Tier II and Tier III locations in India. The brand offers a lot of assistance and direction, including help with pre-opening and launch. Additionally, it aids in setting up your clinic with the appropriate medical facilities and healthcare offerings for franchisees. Along with consolidated marketing and sales support via multiple channels like the Internet and media, it also offers product training to the personnel.
Apollo Clinic
Space required: 4000 sq ft (approximately)
Investment required: INR 1 Crore onwards (approximately)
The Apollo Clinic is a well-known multi-specialty facility and one of the biggest names in India's retail healthcare industry. The company, which was established in 2002, aspires to provide healthcare that meets international standards in a novel way. This unique clinic brand offers a variety of services under one roof, including consultation, diagnostic, pharmacy, etc. The franchise carefully selects its franchisees since it is known for continuously providing services of the highest calibre. Every franchisee is required to meet a set of requirements, such as having experience managing a business, having the time to dedicate to the clinic, having an interest in medicine, etc.
Richfeel Trichology Centre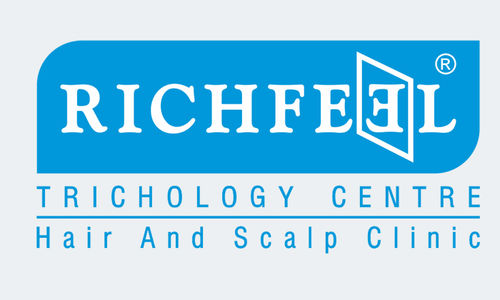 Space required: 900 – 1200 sq ft (approximately)
Investment required: INR 60 Lacs (approximately)
RichFeel provides remedies for all types of hair and scalp issues under one roof. The company has grown beyond its original scope to become a leader in trichology medical training as well as a personal care section. The company ensures that each centre is fully equipped to execute a variety of surgical, non-surgical, as well as interim procedures because it is one of the most cutting-edge centres for hair and skin care. The company will send out post-dated checks to ensure payment when that comes to franchising since it advertises exciting methods to generate money.
Lifecare
Space required: 2000 – 3000 sq ft (approximately)
Investment required: INR 1 Crore – INR 1.5 Crore (approximately)
Lifecare was founded in Mumbai in 1995, and it is currently willing to expand over all of India. This diagnostic facility, which has state-of-the-art lab, imaging, radiology, and other capabilities, is praised for having everything necessary to provide diagnosis and prognosis. The company also provides a pathology centre that is open around-the-clock and is equipped with the most advanced pathology technology to handle any emergency. Lifecare, one of the top pathology lab franchises in India, provides all kinds of assistance to its franchisees, from setup and logistics to marketing and operations.
DentAesthetica
Space required: 1300 – 1500 sq ft (approximately)
Investment required: INR 30 Lacs – INR 50 Lacs (approximately)
The demand for qualified dentists has increased dramatically since Indians began to devote an increasing amount of attention to their appearance. You must investigate DentAesthetica if dentistry is your field of interest in the healthcare industry. DentAesthetica, which opened its doors in 2018, places a strong emphasis on patient comfort while providing meticulous services including Invisalign, dental implants, braces, root canals, and teeth whitening, among others. This multi-specialty practise makes sure that patients receive any type of treatment with the least amount of radiation exposure possible. Currently, the brand wants to spread throughout all of India, with a concentration on Tier 1 and Tier 2 cities in particular.
QI Spine Clinic
Space required: 1000 sq ft onwards (approximately)
Investment required: INR 50 Lacs – INR 1 Crore (approximately)
The Indian population has a pressing need for spinal rehabilitation due to their sedentary lifestyles and inadequate diets. QI Spine Clinic provides non-invasive procedures to address spinal problems, as the name implies. The first QI Spine Clinic opened its doors in 2011, and thanks to its commitment to treating back pain without surgery and utilisation of cutting-edge technology, the company has become well-known in its industry.
SRL Diagnostics
Space required: 2000 sq ft (approximately)
Investment required: INR 80 Lacs – INR 90 Lacs (approximately)
Through a complex arrangement of labs and collection stations, SRL Diagnostics takes pleasure in offering services of the highest calibre. The goal of the company is to offer precise, high-quality examinations at reasonable costs. The company is committed to providing a respectful and dignified work environment for all of its workers so that they can provide the finest services possible. SRL continually seeks out like-minded businesspeople with whom to associate and provides franchise possibilities all around India.
The global healthcare industry is anticipated to expand significantly, particularly as people's awareness of health and fitness increases. You should concentrate on learning as much as you can about the industry prior to entering it if you want to own and operate a profitable health franchise. The majority of these franchises favour having partners with expertise in the healthcare industry, or at the very least, they demand that potential franchisees have a strong interest in the industry of health and fitness. Due to the high cost of staff and equipment, healthcare franchises demand a larger initial investment, but the return is fantastic and you will feel great knowing that you are helping people. Investigate the unit growth, rate of success, and income reports of the franchisors that made the short list to determine which franchise choices are anticipated to perform better.