4 indicators that a certain franchise is a poor investment
Purchasing a franchise may appear to be the best course of action for increasing your earnings while avoiding the need to start from zero. Franchise investments are indeed a fantastic option for people looking to enter the world of business without taking on the risks associated with starting from scratch with a novel idea. Putting money into a reputable and well-known brand lowers the danger of failure and raises the likelihood of sustainability and success. As profitable as a brand franchise may appear, one must be alert for warning indicators that a certain franchise investment concept could not be worthwhile of their time and money. Before you spend a significant portion of your money in something worthless, be aware of the following warning signals.
1. Negative comments and evaluations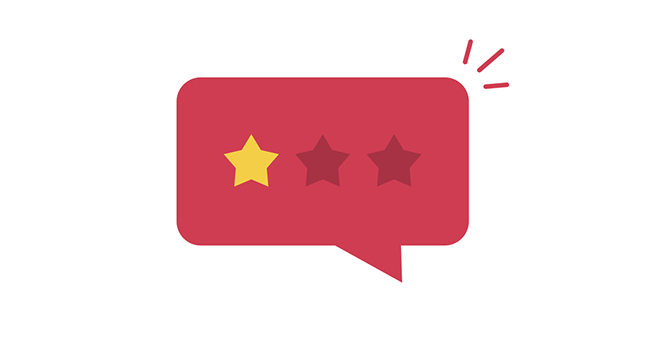 Making the decision to invest in the correct franchise can be a difficult process, but today's numerous evaluation and feedback mechanisms can assist the investor in multiple ways. It is usually a good idea to verify with a brand's reviews and customer feedback when word of mouth is also very important. Negative comments concerning their quality, profitability, professionalism, etc., might be a warning indicator that must be taken into consideration when deciding whether to invest.
2. Oppositional FDD Information
A successful business always will rely on the necessary documentation and see to its maintenance. An investor can choose whether or not to invest in the company with the aid of the franchise disclosure document. An investor can also spot inconsistencies between what the franchise owner has said orally and what is written down by using this document. Any discrepancies from the owner should indeed be discussed because the paper always serves as the ultimate judgement. If the owner simply relies on verbal commitments, you should reconsider your choice.
3. Excessive Litigation
If a franchise has had a few lawsuits brought against them, it is advisable not to invest in them. However, the truthfulness of the claim has to be verified because it is a positive indicator if a company files a lawsuit to uphold its reputation. It would be advantageous to obtain such knowledge from a legal professional, which would prevent you from investing your resources in a defaulter brand.
4. Financial stability and Sale pressure
Before making an investment, it's important to learn about a company's financial soundness. Many business owners may simply consider short-term financial relief from a franchise agreement and neglect to consider longevity or long-term objectives. This approach raises questions and cannot be sustained. Along with this, a related idea is to keep an eye out for solid pressure to push for a sale. It can be a questionable behaviour if they are pushing you to sign the contract too quickly or are focusing more on the sales. Although a focus on profit is not negative, nobody would invest in an established brand, which puts too much pressure on it. A well-known company may already have its finances in order and focus on development rather than survival, so it is not necessary for it to add pressure and work on this model.
Instead of understanding the business and developing a new idea that may or may not be relevant to the market segments, investing in an established brand is a good move. However, when investing, one should exercise awareness and caution and avoid being seduced by a brand. A flexible mentality and little market research will help you make smarter decisions.