10 Profitable Franchise Business Ideas for Aspiring Entrepreneurs
The financial and emotional commitment required to launch your firm is significant. Therefore, you should give the notion of "becoming your boss" some serious thought before starting your own business. Numerous low-cost franchise business ideas are readily available in the market, and the franchise business model has grown to be a popular option for firms wishing to expand their operations in India. With such a sizable customer base, India has great potential for lucrative franchise enterprises, which are advantageous to both franchisors and franchisees.
Indian
Franchise Business Ideas
with the Highest Profit Rates
If you're wondering which businesses give the most profitable returns, you can look at the top 10 franchise business ideas in India described in this piece.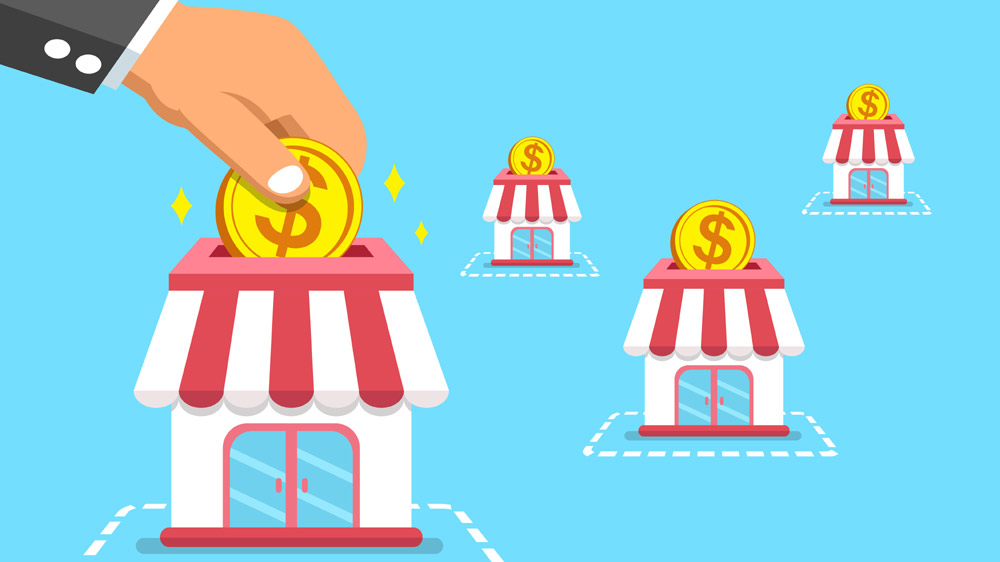 Manufacturing
A manufacturing company may be a fantastic method to create anything from scratch and have total control over the process. Even though they need a lot of preparation and effort, manufacturing enterprises may be quite profitable. It is one of the best franchise business ideas. If you want to launch a manufacturing company, do your homework on the market and ensure you have a clear plan before you start.
Commercial Trading 
For company owners who desire independence, trading firms are a fantastic choice. Many distinct kinds of trade firms exist, from brick-and-mortar shops to Internet merchants. One possibility you may have yet to think of as an entrepreneur is a trading firm. There are many various kinds of companies you might start. There are several methods to approach trading firms, all of which have the potential to be highly successful.
Starting a company that buys and sells things is one alternative. Purchasing goods from wholesalers and selling them in shops or online might be involved. The other option is to launch a company that offers a trading platform to other companies. You may launch a marketplace online where companies can trade goods and services.
A retail store
The classic sort of retail business is a shop. They have the advantage of having a local consumer base. However, they also need help with high overhead expenses and the requirement for a physical site. The advantage of having a worldwide consumer base is something that online retailers can provide. They may also be run from any location in the world. Online retailers must contend with competition from other online retailers and the requirement for a potent marketing plan.
Business for Social Purposes
Improved social or environmental circumstances are the primary goals of social entrepreneurship. It will be accomplished in several ways, including by offering goods or services that satisfy social needs, by establishing employment opportunities in underserved areas, or by generating new technologies that can be used to address social issues. It is one of the best franchise business ideas.
Electronic commerce
Online businesses are a fantastic alternative for entrepreneurs who wish to run their enterprises and set their hours. Select the internet business that best matches your talents and interests from the many available ones. An affiliate marketing website, a dropshipping store, or a subscription service are just a few examples of the numerous additional online enterprises you may establish. It is among the top franchise business ideas. Discover which company model might work best for you by doing some study.
Also Read: Top 10 Profitable Franchise Businesses To Invest In India
A service-based enterprise
Businesses that rely on providing services to their clients are called service-based businesses. It would be everything from house cleaning to walking dogs to tending grass. Since they sometimes have low to no overhead expenses, service-based enterprises are typically rather simple to launch. Service-based enterprises might be a fantastic choice for entrepreneurs who wish to work for themselves and have a flexible schedule. Consider a service-based business if you're thinking about beginning your own company.
Green Companies
Green firms are those that prioritize protecting the environment. It would entail using organic goods, repurposed materials, or renewable energy. Compared to regular firms, green enterprises frequently leave a lesser carbon footprint. Green enterprises come in a wide variety of forms. Solar panel installation, organic farming, and recycling are a few examples. There are green firms across a wide range of sectors. The top franchise business ideas include this one.
Consulting Firms
It ranks among the top franchise business ideas. Due to their ability to help firms cut expenses by only engaging expertise as needed, consulting businesses may be incredibly successful. As a consultant, you have a variety of possible customers to choose from, allowing you to hone your expertise in a specific field or business. 
Residence-Based Business
Entrepreneurs who want the convenience of working from home might consider home-based enterprises. Online and service-based enterprises are only two examples of the many various types of home-based businesses that are possible. People who desire to work from home independently have several options, including home-based enterprises. You can select a home-based business based on its various varieties to match your interests and abilities.
Franchises 
For business owners who wish to run their show while benefiting from the backing of a well-known brand, franchises are a fantastic choice. From restaurants to retail establishments, franchises are found in various sectors. Businesses that operate under a franchise model are those in which the proprietor grants a third party a licence to operate their company. One of the finest franchise business ideas is this one.
Conclusion
When launching a business, there are several variables to consider, such as the state of the market and the owner's competence. With little financial outlay, you may start your business using the abovementioned ideas. These low-investment franchise business ideas provided here have the potential to become tomorrow's most prosperous enterprises.