Should You Start Your Own Franchise Business or Purchase a Franchise?
Should You Purchase a Franchise or Launch Your Own Franchise Business?
Being an entrepreneur may be a difficult, enlightening, yet rewarding path. You need to start off with the appropriate mindset if you want to fulfil your dreams of being an entrepreneur, running a company, and finding success. It should be quite obvious that operating a business has its ups and downs. However, you should be aware that picking the appropriate business structure and coming up with a vision plan might help you see things clearly.
Startups and franchising are the two most popular company models. An entrepreneur may select a format and begin the creation of their empire based on their resources, concepts, and vision. If you are thinking about one of these two possibilities but are having trouble deciding which is best for your business acumen, let us assist you. The following 10 guidelines will help you decide whether course is best for you—buying a franchise or starting your business from scratch.
Ownership
Although ownership or sole proprietorship of a firm is frequently connected with entrepreneurship, this association may not always be true. In terms of franchising, the franchisor is the owner of a company and all of its operations, while the franchisees only own the location they have chosen to buy into. The best choice is to launch your own firm if you want complete control over it.
Cost
Buying a franchise might be more expensive than establishing your own firm, particularly a small one. However, it does provide advantages including a lower chance of failure and faster returns. In contrast, you must invest more money than your new business generates in the first several years.
Brand Awareness
The foundation of franchising is building on an established company strategy. This indicates that it already has a defined consumer or fan following because of the brand's value and awareness among the target demographic. In the case of startups, the brand must be created from scratch. This might have far higher marketing and sales expenses than a franchise.
Financial Support
Financial institutions and banks could still favour starting your own business even if it costs less money than purchasing a franchise. The reason for this is that these lenders would rather invest on an established company than take a chance on a risky new company that might not be able to repay their loan.
Freedom
For those who wish to experiment or develop a distinctive product, franchising could not be the ideal option. It has highly strict operating procedures, and franchisors are not permitted to alter anything, including the product range, the interior, or regular business activities. Starting your own business from scratch would undoubtedly be a superior option if you have an original idea and the necessary management abilities.
Return on Investment
No matter how big your business is, you cannot expect it to immediately begin generating revenue or provide a positive return on investment. This is understandable given that young companies lack a client base and a solid reputation in the marketplace. However, with a franchise, you receive both a devoted client base that adores your product and excellent marketing assistance from the franchisor.
Risk
Businesses carry a unique set of hazards. However, franchising carries less risk than starting your own firm from scratch, in particular. It also relies less on trial-and-error and documentation. There really is no way to predict if a new company will be successful.
Support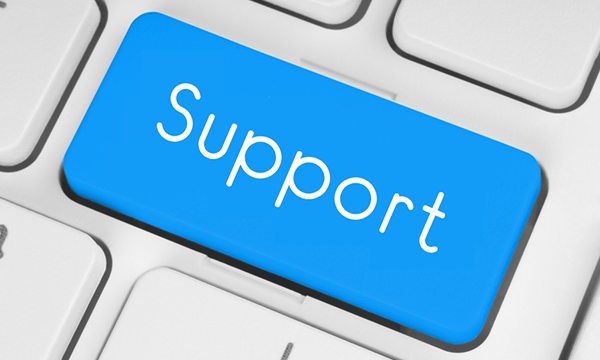 Never-ending licences, laws, and restrictions apply to both kinds of enterprises, but with franchising, you have the franchisor to help you. You have had to acquire everything from beginning when you work for a startup, which might result in errors and losses as well.
Scalability
When your franchise is profitable, you can make the franchisor an offer to purchase more locations. You'll put in less effort yet still reap the rewards of franchising. However, growing a new firm demands considerable resources and labour; in addition, your startup must generate a sizable profit to get to this point.
10. Value at sale
An owner of a firm may occasionally desire to purchase it and relocate. Here is where a transaction may be made or broken depending on the nature and sort of your company. The valuation of start-ups or independent firms is very constrained, as is the resale market. When buying a firm, investors seek stability and security, which are most frequently found in a franchise business.
By now, you must have realised that both franchising and building a company from the ground up have advantages and disadvantages. Despite the fact that the majority of the aforementioned suggestions suggest that franchising might be preferable to starting a business, you should consider your ultimate objective before making a decision.
A startup might be a good fit for you if you really want to birth your idea, have complete control and independence, and want to unleash your creativity. In any case, franchising is preferable since it teaches the finer points of business while assisting with income generation and network building. Send a question right here for more information on the franchise industry.