The Best Franchise to Inspire Every Entrepreneur
Top Five Franchise Origin Stories that Motivate Every Entrepreneur
Great brands take time to develop. In reality, the majority of them have to endure adversity over a long period of time in order to remain strong; this is what makes them exceptional and distinguishes them from brands that fall short of their full potential. It may be a financial problem for certain brands, while it might be the differences for other firms. Strong companies always have a narrative to tell, regardless of how old they are, how many degrees of transformation they have undergone, or how many different business partners they have worked with.
In the field of franchising, there are several well-known companies that are highly respected on a global scale. Have you ever pondered how such businesses got their start? Every potential franchisee wants to put their money into such brands. How did a brand from a small town go over seven oceans? How a straightforward piece of pizza sparked controversy or how a basic cup of coffee evolved into a status symbol? If so, check out how five of the largest franchises around the world got their start and how they rose to fame!

Subway
Started in: 1965
Number of franchise outlets (globally): 44k
Nuclear physicist Dr. Peter Buck altered the lives of college student Fred DeLuca and revolutionised the franchising industry with his notion of selling submarine sandwiches. In order to assist DeLuca in covering his college expenses, the first Subway location was established in Bridgeport, Connecticut, under the name Doctor's Associates, with an initial investment of around $1000. Â Â
But the demand for these tasty, adaptable, and reasonably priced sandwiches provided the team even another justification for starting a second location and expanding it rapidly. In the end, the business decided to go the franchise way, and in 1974, its first franchise was launched. Since extending its first franchise, Subway has moved forward without looking back. The brand currently has more than 44k franchisees worldwide.
Although there are many restaurants in the US, Subway stood out for its dedication to offering wholesome meals and utilising fresh ingredients. But as of late, the name has come to represent fast, wholesome cuisine everywhere. The brand has underwent several alterations since its debut in order to remain popular with consumers.
The modern Subway restaurants have various amenities that make them popular with customers, including USB charging ports, self-order kiosks, localised menus, and more. Subway is one of the most well-known and sought-after franchises around the world because of its capacity for improvement and commitment to taking care of its franchisees.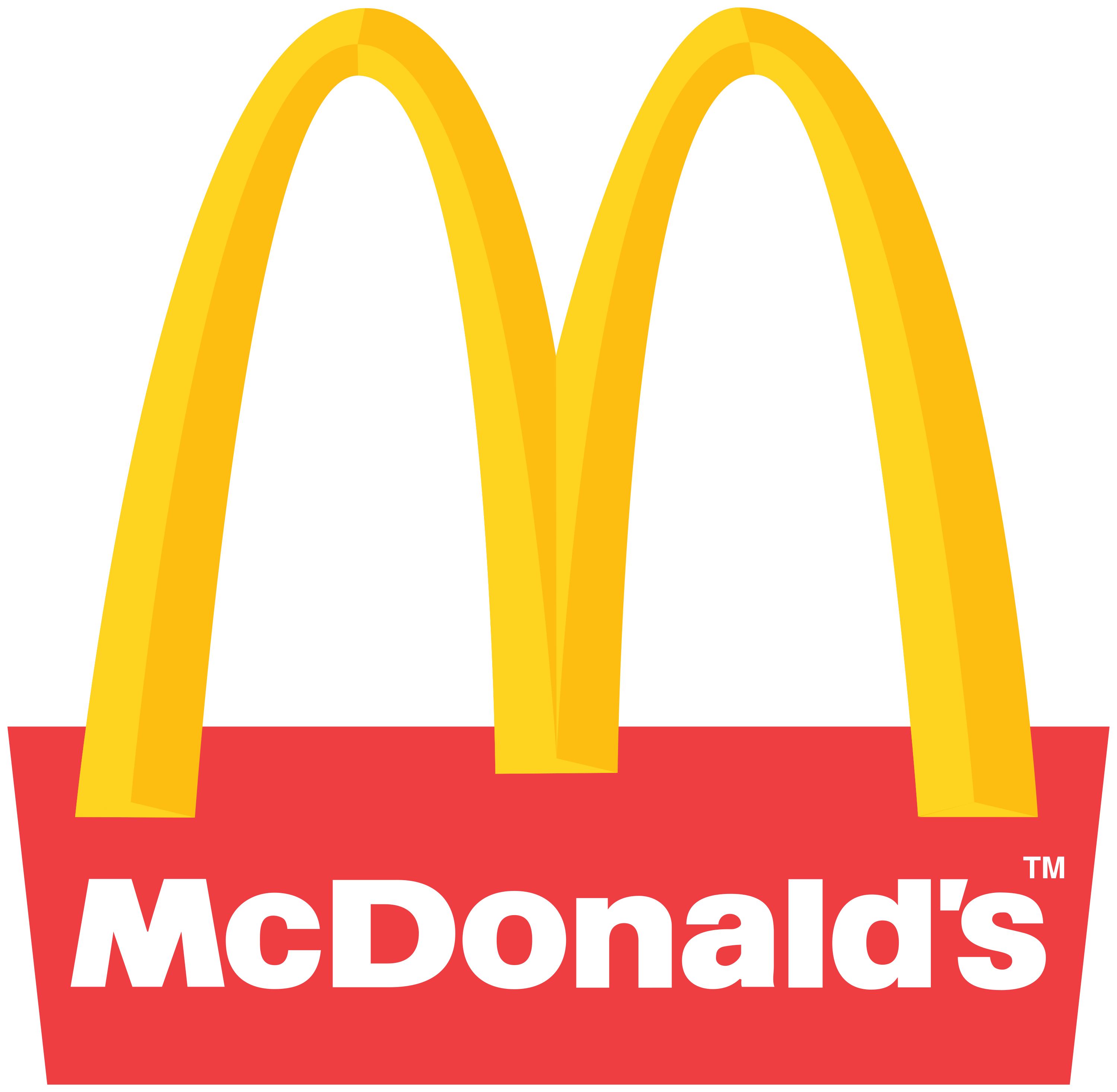 McDonald's
Started in: 1948
Number of franchise outlets (globally): 38k
Maurice (often known as "oeMac") and Richard McDonald founded one of the biggest fast-food companies in the world, McDonald's. The original location was opened by the McDonald brothers in 1948 in Oak Brook, Illinois. Even though the initial restaurant was a huge success, it wasn't until Ray Kroc joined the team that the brand really took off. When the proprietors came to him to purchase shake and malt mixers, Kroc got intrigued by the McDonald's concept's singularly effective design. Â
Kroc was first astounded by the restaurant's flawless operation and brilliant SOP, which later inspired him to start a franchise. Soon after, he made the decision to launch a franchise scheme. As a result, he established the first McDonald's location in Des Plaines, Illinois, in 1955. He also established the McDonald's Corporation in the same year, and in 1961 he eventually acquired the entire company.
Ronald McDonald, the face of McDonald's, was also established by the McDonald's Corporation and is one of the essential components that gave the business its distinct personality. McDonald's has grown significantly throughout the years, transforming into one of the most well-liked family eateries. Since it caters to both children and adults, McDonald's promotes inexpensive meals, entertainment, and flavours as their USP.
Starbucks
Started in: 1971
Number of franchise outlets (globally): 30k
A historic commercial enterprise was born out of the relationship that developed between English professor Jerry Baldwin, history professor Zev Siegl, and author Gordon Bowker while they were students at the University of San Francisco. The three was motivated by coffee roasting businessman Alfred Peet, especially when he showed them how to roast beans, because they had a passion for both academia and coffee.
Consequently, the group opened Seattle's first Starbucks in the memorable year of 1971. In order to develop distinctive mixes and tastes, the partners initially acquired green coffee beans from Peet before eventually investing in their own roaster. Here is the explanation if, like the majority of people, you are curious about the origin of the term Starbucks. Actually, the name is inspired by the book Moby-Dick. The sound appeared to make sense, but the owners said that was just coincidence.
In the middle of the 1990s, Starbucks opened locations in the Philippines and Japan. The company then expanded into the UK market. Starbucks has benefited from market expansion through franchising on a global scale. The most important drivers of its success to date have been the brand, reputation, and image.
Pizza Hut
Started in: 1948
Number of franchise outlets (globally): 37k
Unbelievable as it may seem, pizza shops weren't always common. Due to this shortage, brothers Dan and Frank Carney launched the first Pizza Hut in their hometown of Wichita, Kansas, in 1958. The two began their pizza company with John Bender as their partner after borrowing around $600 from their mother.
The company's founders decided to cook pizza in a modest facility using used equipment because they could not pay a fancy site or expensive equipment. They offered complimentary pizza on the first night of business at their first establishment in an effort to draw in as many people as possible. The company built its first franchise location in Kansas within a year after managing to wow everyone with their flavour and service.
Due to strong marketing, Pizza Hut had established itself as a household name by the 1970s. PepsiCo acquired Pizza Hut after spotting it as an alluring possibility. But after more than 20 years, Yum! Brands purchased it from PepsiCo. The company has seen numerous ups and downs over the years, but by keeping up with the most recent developments in the F& B market, it has consistently been able to rebound.
The companies began dabbling with various franchise structures in addition to substantially localising and adjusting their menus throughout the world. As this classic business has done it all from providing gold toppings to delivering it in the space, the sky is now the limit for it.
7-Eleven
Started in: 1927
Number of franchise outlets (globally): 58k
Not only was 7-Eleven one of the first ever 24-hour convenience stores, yet it has continued to rank well among franchise prospects for more than 40 years. It's difficult to think that 7-Eleven, once named as the Southland Ice Company, used it to sell solely ice when examining the company's current product lineup.
John Jefferson Green, an innovative employee, started selling milk, bread, and eggs after hours after noticing the store's popularity. As a result, customers no longer had to go far for such essentials, and sales began to increase.
Soon after beginning to provide its franchise rights, 7-Eleven created the Tote'm chain of convenience stores. The management made the history-making choice to keep the stores open from 7 a.m. to 11 p.m. in 1946. These unusual working hours gave the company a distinctive personality and provided a justification for changing its name to 7-Eleven.
7-Eleven has currently increased the number of its locations in Asia, Europe, North America, and Oceania. The brand has survived because 7-Eleven continues to stand by its philosophy of making consumers' lives simpler. Â
Every brand story offers a lesson to share or a message to inspire, if you look attentively. But these firms all share one commonality: they all began with a dream. Whether you aspire to own a franchise or launch your own brand, remember that successful companies take time to build and that your efforts will always be rewarded. Above all, keep on dreaming and taking pleasure in your entrepreneurial adventure. Contact Us for additional information regarding franchising opportunities.