How to Open a Retail Fashion Store in India
Retail and the fashion industries have advanced as a result of growing worldwide markets, rising smartphone usage, social media impact, and middle-class discretionary money. Customers are now suddenly flocking toward Indian ethnic wear despite the fact that they have enjoyed global fashion over the years, especially in the Indian fashion retail business. All of these elements come together to provide a favourable atmosphere for the expansion of all types of fashion retail enterprises. Now is the ideal moment to begin if you intend to launch your own fashion retail company in India, whether it be a line of shoes or maternity clothing.
Let's take a quick look at the Indian fashion market before we get started and outline the requirements needed to launch a fashion retail business.
The Indian Fashion Industry: A Quick Overview
The expansion of the Indian fashion sector has been accelerated by both the economy's continuous growth and the country's rising gold collar worker population. These high-paid Millennial professionals known as "gold collar workers" like splurging on clothing to feel and look beautiful. As a consequence, there is a rise in demand for clothing and other fashion accessories from both domestic and foreign companies in the Indian market.
A new study predicts that by 2022, the Indian garment sector would be worth $59.3 billion. With this expansion and development, India's fashion market would surpass that of the United Kingdom ($65 billion) and Germany ($63.1 billion) to become the sixth-largest in the world.
Beginning your own fashion brand or store might prove to be a great idea if you want to enter the lucrative retail or fashion industries. You may establish your own fashion retail store if you have the necessary business acumen and expertise of the fashion industry, which is already on the rise in India.
You must first develop a solid business strategy if you want to launch a profitable retail operation in India's fiercely competitive industry. The criteria for creating a successful fashion retail business strategy are as follows:
How to Create a Fashion Retail Store from Nothing in India
Your enthusiasm for business and fashion might enable you to build a successful company concept from the ground up. It is not necessary to have formal schooling in one of these subjects if you have product expertise or past job experience, however it would be advantageous. Make sure you conduct thorough study and brainstorming before moving forward and taking any hasty action. The following are some things you should start with:
Set your niche.
Choose your target market by scanning the various socioeconomic and demographic categories prevalent in India. Once your target market has been identified, you may go on to developing your product line and your business objective. By mulling over these elements, you may develop a specialty and set yourself apart from your rivals. So, whether you're a businessperson or a designer, make sure you have a strong sense of design creativity.
Investment options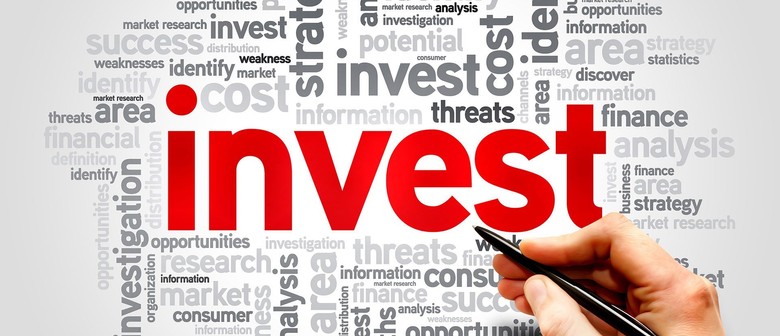 To comprehend that every firm needs investment, you don't need a master's degree in business management. You need money to establish and manage your firm, regardless of whether you're a fashion designer promoting your unique creations or a merchant dealing with quick fashion. You may decide on the needed investment based on your business's size, target market, product offering, and niche. If you don't have enough money, you can consider getting a loan or speaking with a venture capitalist or investor.
Make a sensible location selection

The most promising companies might fail in the wrong location. So, remember the first and most important golden rule of the book: location, location, location. When looking for potential places, take your time and choose one that is acceptable and approachable for your target audience. If you intend to offer expensive goods, for instance, you should choose a retail location in a high-street or premium mall rather than a tiny local market. Obviously, you must also take things like expenses, visibility of the place, and the existence of rivals in mind.
Legal Requirements
The process of establishing and registering a firm involves more. You must also complete the relevant documentation and legal requirements before beginning your firm. Despite the fact that you might potentially seek expert assistance, the following list of licences and papers are necessary:
If you either import or export your goods, you must have an Import Export Code (IEC)
Continuous Account Number (PAN)
Tax Identification Number (TAN)
License for the Goods and Services Tax (GST) and Value-Added Tax (VAT)
Professional tax registration licence for shops and establishments
Employee Insurance vs. Employee Provident Fund (ESIC)
Inventory Control
A retail business's main goal is to sell its stock and turn a profit. Therefore, as a small businessman, you must manage your inventory using a retail software. As a general rule, you should always be able to determine the following elements:
The quantity of items you have on hand
Which products need to be restocked?
Whether you have enough inventory?
Which products are selling best and worse?
Is the warehouse well run?
Marketing
Without adequate marketing, no matter how promising, well-established company might fail. Once your company strategy is complete, as a new owner, rule out the avenues for branding and business marketing. Your target market will become more aware of your brand thanks to these actions. You might advertise your company on television, on social media, and on other platforms that your target audience uses often.
A few additional things to consider
Along with the above listed components, the following other critical considerations might either build or break a new business:
Structure and environment
The cost of your goods
Choosing suppliers of machinery and raw materials
People resources
Other Strategies for Launching a Fashion Retail Business
There are two more options to launch a fashion retail business in India in addition to operating a conventional brick-and-mortar store. Look at this:
Online Retailer of Fashion
Online shopping is becoming more and more popular, but experts believe it to be just as expensive as opening a real store. Choose this route only if you have the resources to pay for your web domain's setup and promotion. Selling via an established platform is another option, although doing so does not ensure more sales.
Franchising Fashion Retail
Even if you lack experience, this is a great method to launch your own low-risk company. However, because the production line is set by the franchisor, this business model is not suitable for creative firms. If only you don't have a distinctive product to sell should you use this retail strategy for trendy products, according to experts.
Although the two solutions mentioned above are great for selling your goods, they are not appropriate for business owners with creative people who desire complete control of the sale of their goods. Therefore, be careful to weigh the advantages and disadvantages of all three possibilities before deciding which form of selling is ideal for your company.
Not just in India, but all throughout the world, the fashion business is extremely dynamic and moving quickly. To succeed as a fashion entrepreneur, you must be adaptable and change your business according to the changing preferences of your target market. The fashion sector offers enormous potential, but they are only available to those who can envision the horizon and remake themselves in order to deal with the difficulties. Although starting a fashion business is not simple, it can be a very rewarding and all-encompassing experience with perseverance and hard work. Please contact us if you would like more information about franchising possibilities for fashion retail in India.