Food Franchise India – Catching Up On The Industry Shifts And New Trends
The franchise sector in India has taken significant leaps in the last couple of years. The food and beverages sector has shown one of the highest growth rates and continues to dominate the franchise space. Food franchises are profitable in India due to the sheer diversity of cuisines and delectable flavors that Indians know and love. Many have grown and evolved over the last decade to adapt to the changing scenario of food franchise India. Let's explore all the major transformations and exciting innovations in the food franchise world. 
Mapping the growth of the Indian franchise market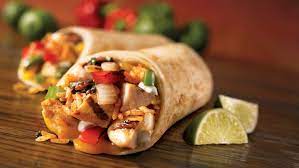 The Indian franchising industry is seeing a growth rate of 30% every year. Also, India is the second biggest market for all franchises. Although the franchise industry in India is still miles away from where it could be, many sectors are picking up pace and expanding rapidly, especially food franchise India. Post covid, the food and beverages sector has tripled its growth rate in 2023 compared to 2022. All these statistics suggest that India's food franchise market will only get bigger this decade. However, this growth isn't going to happen with conventional methods and practices only. New trends must be adopted, and the outdated ones should be dropped. Let's look at the major trends we'll see in the future in this sector.  
Trends that are here to stay in the
food franchise India
space
Trends are usually a 'come-and-go' thing. However, the ones that stay their course lead to industry shifts. This means that a good trend could alter the methods followed to achieve a particular thing or introduce a new concept that intrigues the public and is feasible for businesses to replicate as well. Here are some of the shifts that we see:
The addition of a new USP
The food and beverages sector experienced a total revamping during and especially after covid. Safety standards are at a record high now, and restaurants will have to gain public trust regarding their hygiene and cleanliness. Earlier, the taste and decor were enough to act as the main USPs of the brand. However, brands now have to be more careful about hygiene- right from the packing to the delivery stage. This new addition is in the positive direction. But, this will mandate restructuring and reorganization of certain businesses in order to streamline their operations.
Online ordering will be a popular choice 
Ordering food online is already very popular because of the convenience it carries. This is expected to become a more widely-adopted trend in the upcoming years. It's not that dine-ins will completely die out or that they'll see a massive drop in business. It's simply that after covid, people prefer ordering online. The millennial gen-z generation seems to order online on weekdays and dines out mainly on the weekends. 
Several brands offer delivery services now, and those that don't will eventually have to. Completely dine-in models with no delivery options will most likely become a thing of the past. QSRs and small businesses will have to ensure healthy delivery standards to survive in the long run. 
Adoption of cloud kitchen model on a larger scale
The significant costs covered by any restaurant are the rentals and operational costs. With rentals steeply rising and operational costs following closely behind that, businesses will need to look for affordable alternatives. The cloud kitchen model is certainly more effective at management while lowering costs simultaneously. Hence, we expect this model to witness a wider adoption by food franchise India. Apart from cloud kitchens, micro-retail kitchens will also be more popular among franchise owners in the future. 
Spreading into rural areas
Another positive news is that many franchise brands are launching their outlets in rural India. With the widespread usage of the internet and online payments, there's no reason for rural India to be left behind. Of course, these restaurants and fast food outlets will have to tweak their menus a bit to suit the region's tastebuds, but that's a secondary problem. This move looks clear because it aligns with our national objectives. Bringing the benefits of modernization to rural spaces should be encouraged. 
Inclusive menu items
Although inclusive food trends are still in their preliminary stages in India, this could become bigger in the future. Considering that 60-65% of Indians are lactose intolerant, dairy-free options will gain prominence in the future. Gluten-free options could also be in demand. Even though this is a newer trend, health compulsions can be one of the fastest factors in changing industry trends. So, restaurants and franchise businesses will need to look into inclusive menu items to gain a firm hold of the market. 
Multi-brand businesses
Starting multiple businesses integrated under one brand name can sound gimmicky, but it's not. Integrating various categories under one brand can help dodge the effects of economic crashes and sudden industry shifts. This trend is more relevant now than ever because of what franchise owners had to deal with post-pandemic. However, for people who are a part of 'food franchise India,' of course, in this case, integrating businesses that deal with more or less similar industries under one brand will be advisable. This plan has to be executed carefully to reap all the benefits it promises. 
Also read: The Ultimate Guide For Starting A Dealership Business In India
Conclusion
Food franchises have always been and will continue to be one of the most significant contributors in the franchise world from an economic standpoint. Navigating through the changing trends is challenging. However, following the basic structure and keeping a keen eye on the industry will yield positive results. It's always interesting to see what upcoming trend takes over the food and beverages sector. So, all future developments in the sector of food franchise India will bring some interesting insights for all of us.