A Long Story In The Making – Big Yellow Door
Big Yellow Door is a household brand when it comes to delectable meals. BYD is a popular restaurant because it offers delicious meals at affordable prices in a welcoming atmosphere. It was established in 2012 with the novel idea of catering to a target market of youths, and it hasn't looked back since. It was the first café of its kind in Hudson Lane, also known as Delhi University's North Campus. Most of the crowd that frequents this location are young folks. And people have grown to love them. Big Yellow Door has established itself as a reputable name in the fastfood restaurants and quick-service restaurant industries, proving that the founder's intentions and vision were well-placed.
The Start
Everything started with a vision. Ever since he was a college student, Mr. Udit Khanijow had his sights set on the food sector. His preference was, however, to make an impact in the market for healthy foods. He aligned his ideas by incorporating this way of thinking into his curriculum-related projects. He quickly discovered, however, that market and the populace were still not prepared to embrace nutritious food as a substitute. I've had a strong desire to accomplish this since I was a college student. But originally, I was more drawn to the healthy food market, which was underrepresented in India at the time. I completed all the research when I was in college, and I chose to use this as my thesis for the course. Then I understood that the healthy food section was only there for show. People are willing to spend for delicious cuisine, but necessarily for healthy food, according to Udit.
The Way
Before eventually taking the jump, he decided to hold himself back and continue his research and learn more about the sector. Being aware of the value of primary and secondary data was essential for his venture's success. Before entering this competitive yet exciting industry niche, he needed to be well prepared. His journey led him to Mumbai, where he attended the Narsee Monjee Institute of Management Studies to earn his master's degree in business administration. Additionally, he got some knowledge from his employment at Colgate before deciding this was time to put his aspirations some form.
The Big Yellow Door Concept
The scene was set, and the roll of the dice was imminent. The goal was to design a café that would appeal to college students. A distinctive cuisine and a suitable location were the two main obstacles. It was difficult to put such a vision into action since it was a unique idea with many competing ideas. In order to understand young people's dietary preferences and make it affordable, extensive study was conducted. For instance, eating continental food was a luxury that was often rather costly and enjoyed in locations like Hauz Khas Village or Khan Market. Here, the difficulty was in maintaining a level of excellence while also doing so without emptying the pockets of the clients.
The choice of a site that effectively fulfilled the goal and attracted the intended audience presented another issue. Mr. Khanijow found the voyage to be difficult. Although he preferred the North Campus of DU, Kamla Nagar was reluctant to open a café there due to legal and regulatory issues. This left them with no choice except to go down Hudson Lane, even though it was just on one end of North Campus. Being new to the market and having little background knowledge about the region and the business might be quite risky.
Result
The strategy worked out really nicely. Such items would not have been easy to find five years ago because this is the sole cafe in the region. Â Big Yellow Door stood out from other eateries since it was the only one with a distinctive cuisine at such affordable costs. The café quickly became a popular gathering place as news of it spread among students.
The Cafe Sculpting:
Serving delicious food is a skill that requires devotion and unwavering efforts. Any food's visual appeal enhances how good it is. The location of the meal and how appetising it seems to the eye are important factors in choosing the greatest cuisine. The way the room is organised and the atmosphere creates an impression that helps draw customers and establish a loyal clientele. There is plenty of room in Delhi, therefore I wanted to create the ambiance and warmth of a cafe in Mumbai. Here, everything is enormous. There are eateries in this area that span two to four stories. That is why we took a chance and built a tiny business, claimed Khandijow.
The goal of the decor was to provide a space that people could relate to. However, it was simpler said than done. Big designers are hard to find for little projects, and Mr. Khandijow wasn't satisfied with the ones who would work within his budget. He made the decision to handcraft the space using his own imagination. His wife, an interior designer, was at his side as he began the interior decoration. The name's inspiration originated from the door's actual layout. Â We just clicked when it came to designing the cafe's asymmetrical entryway. Naturally, the moniker stuck.
The Food
Many delicious dishes are offered at the Big Yellow Door, like the irresistible rainbow cheese nachos, the super-duper Bomb burgers, and the delectable chicken Singapore noodles. While all the foods satisfy your appetite, they also leave you wanting more. Additionally, there are beverages to satisfy your thirst and delicious treats to satisfy your sweet appetite. Big Yellow Door has been known as a brand amid millennials because to its affordable rates, fun atmosphere, and well-chosen food.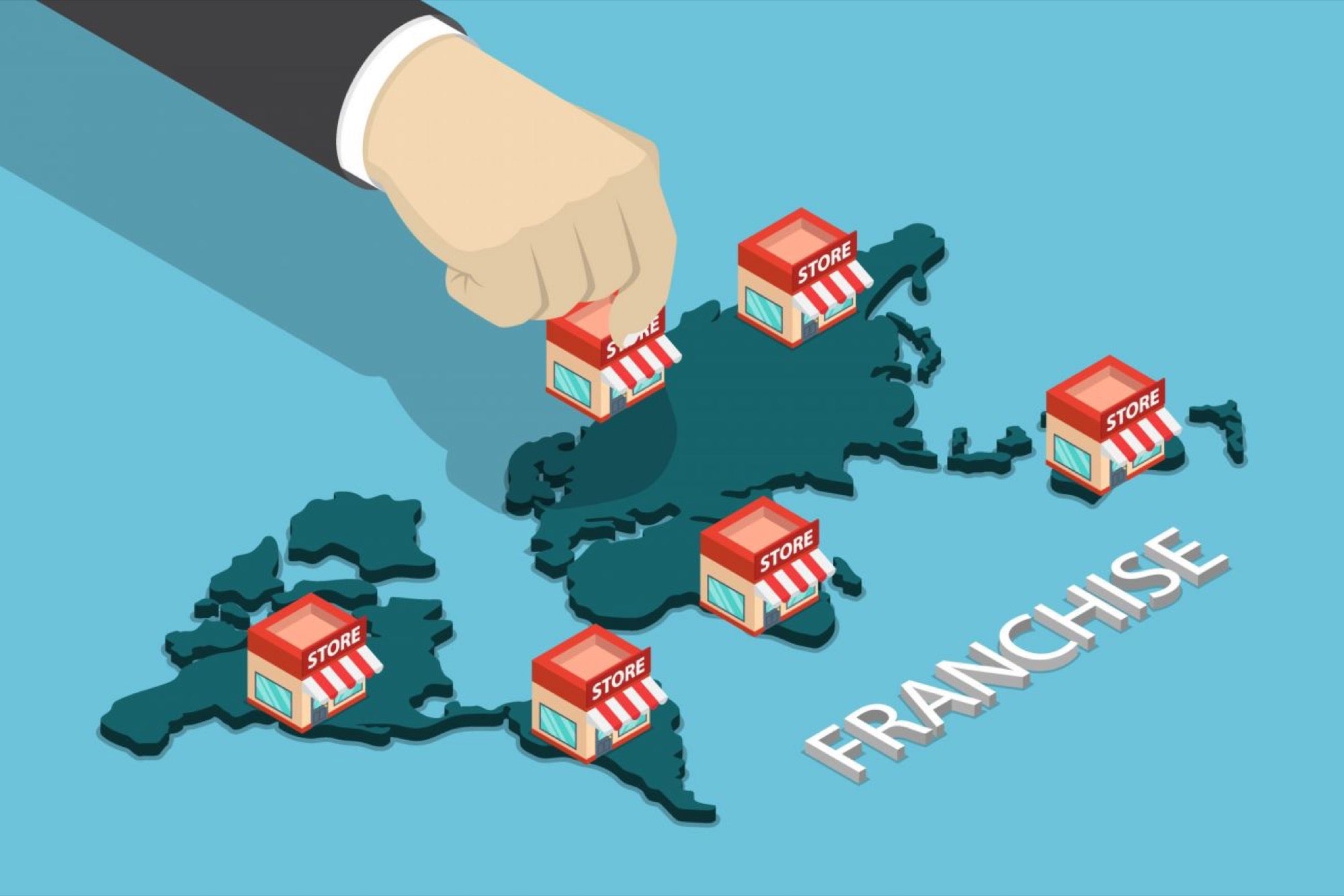 After it resonated with the public, Mr. Khandijow quickly built a second pair of business-owned stores in Delhi. Despite his initial scepticism, after receiving such a positive response, he realized he was prepared to franchise the business. For those prepared to make a financial commitment to a well-known brand's domain, this was a fantastic opportunity. With the help of franchising, Big Yellow Door has established two additional locations in Punjabi Bagh and Dwarka. These two locations were franchisees operated by the same business. The brand is becoming more well-known than ever, and foodies can't stop raving about it. The company is currently considering a pan-India expansion, which would allow the entrepreneur to win over many more minds with his straightforward yet original idea.
Franchising is incredibly beneficial for the business and allows investors to combine resources with little risk. They increase their brand value, acquire more exposure for their name, and free up the owner to concentrate on other parts of development. Feel free to get in touch with us if you're interested in joining Big Yellow Door's successful team.