2020 Franchise Trends to Pay Attention To
2020 Franchise Trends to Pay Attention To
Every New Year is a time for new starts and opportunities in terms of franchise trends. Going the franchise path might be quite advantageous if you are prepared to start your own business in 2020. Since most new businesses fail within their first 5 years and franchises have a greater success rate, they are seen to be a more effective method to launch and manage a company in unstable markets. This is partly because franchise owners pass on their expertise, competence, and knowledge of business improvement to their franchisees, but start-up owners must figure out how to manage their firm successfully along the way.
The Indian franchise market is pushing limits because to the ongoing changes in consumer patterns and technical advancements. The sector has seen an unprecedented transformation, most of which can be attributed to the improving state of the economy. Additionally, multi-unit franchising is becoming more popular as a result of how the internet is transforming business processes. Look at the developments that will affect the franchise sector in 2020 before selecting or deciding on potential franchisors.
The Consistent Increase in F&B
Indians tend to have a strong taste for Indian food in addition to fusion and other world cuisines, and they dine out to at least once per month. As a result, the F&B business in the Indian franchise market has consistently grown faster than anticipated.
For instance, throughout the years, Subway has established itself as one of the largest prosperous food franchises worldwide. Subway has mostly attracted a sizable fan base in India by offering its wholesome, reasonably priced, and racially specific menu choices. Due to its substantial customer base, Subway has demonstrated its ability as a low-risk and high-return business strategy.
The sector will continue to see an unparalleled amount and range of F&B franchise possibilities across India in 2020. For company owners looking to expand their current operations or invest in a franchise, this will be a great chance.
The Development of Global Brands
After the US, Taco Bell's second-largest market is expected to be India. Over 300 new locations will be opened by the Ohio-based burger business Wendy's in the next years. India is one of Starbucks' fastest-growing developing markets worldwide. These statistics demonstrate that multinational companies will continue to place their trust in the Indian economy and customers long beyond the year 2020.
In addition, it is anticipated that a number of well-known companies from the US, UK, Europe, Russia, Australia, the GCC, and Asia Pacific will begin franchising in 2020. By using the franchising model to expand a brand abroad, there is little risk, little cash needed, and a huge potential for the business to grow. From the perspective of a franchisee, it can be a great method to enter a new market. This is so that you may be connected with a well-known brand on a global scale while also benefiting from their larger audience, increased stability, and reduced risk.
Indian vs. International Brands
2020 will be a favourable year for Indian companies to expand even though multinational brands have been successful in luring Indian customers and premium brands like Tiffany's are anticipated to penetrate the Indian market. In an ethnically diverse nation like India, licensing a local brand requires a minimal investment and generates greater income.
Local companies also see quick development since they are carefully selected with Indian preferences, tastes, and attitudes in mind. Indian customers adore "Make-in-India" and "Made-in-India" brands because they are more affordable and have sentimental meaning for them.
For instance, the restaurant chain Xero Degrees offers a cuisine with pricing and tastes that are specifically catered to Indian populations. As a result, it is anticipated to do far better than a Dunkin Donuts franchise, that had to aggressively rebrand its operations in India.
In addition, there are companies like McDonald's that are always embroiled in controversy and are gradually losing customers as a result of their tarnished reputation and oversaturation of the market. Sbarro India had to change its business model in India and switch to quick service restaurants (QSR) and other modest sizes in order to franchise in India.
Growing Number of "Dollar Stores"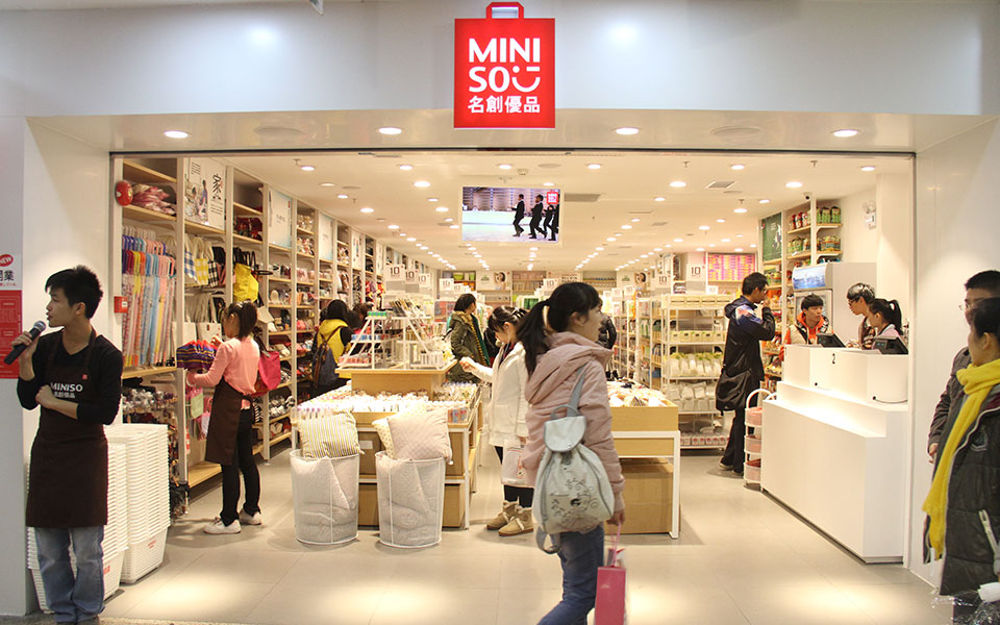 Asia-Pacific nations are attempting to open up new markets by giving Indian customers a dollar store image. India has become an attraction for Asian retail companies because to its mall culture and fast expanding organised retail infrastructure. In just a few years, companies like Miniso, Ximi Vogue, Beccos, and Muji have already launched 1000 outlets. In fact, Miniso alone is anticipated to establish more than 800 outlets across India by 2020. Currently, it is growing its footprint in India both through franchise partners and a company-owned model.
The causes are obvious: the effects of the US-China trade war and the expanding franchising trends among young Indian consumers. These firms have become instantly well-known because to Asian ingenuity and their ability to provide the ideal product at the ideal price.
Examples of Big Players In the market that Shift
Previously expanding under the FOFO (Franchise Owned Franchise Operated) or FOCO (Franchise Owned Company Operated) models, major market participants like Haldiram's and KFC are now switching to COCO (Company Owned Company Operated). This indicates that they are renting out locations and establishing their own stores rather than distributing their franchises.
In spite of the fact that it may appear counterintuitive to the idea of franchising, it will really help many companies flourish in 2020. Due to decreased rivalry from these market giants, both domestic and foreign brands are now able to access the market.
As a result,
Overall, 2020 is not only a good moment to enter the franchise market, it's a great one. There are opportunities for everyone in the franchise industry because there are so many possibilities. The sector is expanding rapidly and will keep moving in the right manner. You can narrow down the franchisors by carefully examining your available funds and the type of the franchise. Apart from that, before making any significant decisions, especially if you are a franchise newbie, carefully consider the company strategy, maybe with the assistance of a business expert. For greatest success, incorporate the training, assistance, and suggestions of the franchisor into your enterprise. Please contact us if you would like more information about franchise business possibilities in India.