Franchise Land Stories: The Pizza Hut Story
Franchise Land Stories: The Pizza Hut Story
A friend's suggestion led to the founding of the biggest pizza chain in America. Thanks to this global phenomenon's modest beginnings and unwavering commitment, pizza and Pizza Hut have come to be synonymous. On May 31, 1958, two Wichita State University students, brothers Dan and Frank Carney, and partner John Bender launched a pizza business in Wichita, Kansas, using a loan of $600 from their moms. They did this so that their name would fit on the name board. It is known as Pizza Hut. They purchased secondhand equipment and hired a small Wichita building to prepare their pizzas.
They opened a second store within six months of starting their company, and six additional franchise locations followed within a year. In 1959, Pizza Hut began franchising. Pizza Hut was bought by PepsiCo in 1977, and on May 22, 2002, it merged with a brand-new company called Tricon Global Restaurants, Inc. to form Yum! Brands. Yum! Brands, the parent corporation, also manages KFC and Taco Bell.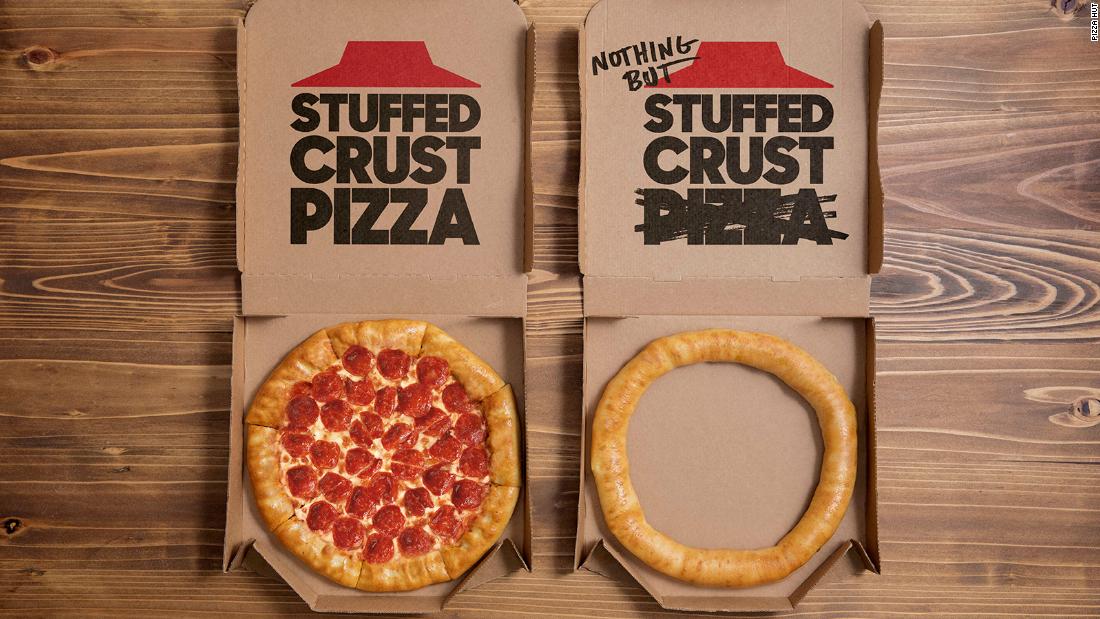 Pizza Hut enjoyed the same level of success in India as it had in the US when it first arrived there in 1996. Pizza Hut is operated in India by two franchise partners: Ravi Jaipuria's Devyani International Limited and Sapphire Foods India. Along with Pizza Hut, DIL also owns franchises for KFC, Vaango, and Costa Coffee in India, Nepal, and Nigeria.
The Pizza Hut franchise is regarded as the largest pizza restaurant business in the world in terms of location count and market share. Pizza Hut employs more than 300,000 people and participates in humanitarian endeavours.
For more than 60 years, Pizza Hut has been the go-to location for delectable pizzas. In addition to a selection of pizzas, Pizza Hut also serves pasta, Italian-American cuisine, side dishes, and desserts. Pizza Hut offers a range of dining options, such as carryout and family-style dining. Some locations have a "all you can eat" lunch buffet that includes pizza, breadsticks, salad, desserts, and spaghetti.
Pizza Hut is unique due of its innovative concepts. When releasing a new pizza flavour, they take the needs of their clients into account, consequently growing their business. Currently, Pizza Hut has more than 18,000 outlets and offers delivery in more than 100 countries. In India, Pizza Hut has more than 430 stores spread across 100 cities. Additionally, there are Pizza Hut stores in Canada, Shanghai, Malaysia, Korea, Italy, and Canada.
Pizza Hut changed both its menu and its appearance in order to become established in a new country and win over the locals. Pizza Hut is linked with comfort and inexpensive food in the US, while in China, the site is seen as a high-end institution that offers a sumptuous eating experience. The Pizza Hut menu in China combines Thai, Asian, French, and American food. Since curry is a prominent ingredient in Asian cuisine, you may also buy pizza with curry flavouring. Pizza Hut added Indian flavours to their pizza, such as Tandoori chicken, paneer, and pickled ginger, in a manner similar to how it entered the Indian market.
Pizza Hut and innovation therefore go hand in hand. The catchphrase of Pizza Hut is "stand out, not blend in." Along with the integration of regional flavours in its pizza, Pizza Hut differs from its competitors in a number of other ways. Pizza Hut was one of the first businesses to sell meals online (Since the 90s). Furthermore, Pizza Hut holds the distinction of being the first pizza restaurant chain to send pies into space (2001).
Another intriguing truth is that just 72 persons were fortunate enough to receive a limited-edition perfume with a pizza-like aroma that was introduced by Pizza Hut. They were also the pioneers of franchising in the restaurant sector, which at the time was primarily confined to the auto business. The pizza market was drastically transformed by Pizza Hut when it introduced stuffed crust pizzas.
Today, everyone selects the dish that best suits their palate, making flavour the most significant component of cuisine. Due to its extensive selection and enduring popularity, Pizza Hut is unquestionably the ideal option for savouring delectable pizzas with friends and family. Despite the increasing popularity of cafés, Pizza Hut remains the top choice for pizza lovers worldwide. Pizza Hut is frequently considered a nostalgic favourite.