Franchise Land Stories: The Ace Hardware Story
Ace Hardware is a franchise that the general population created.
As the ace is the highest card in its suit, Ace Hardware Corporation has been at the top of the hardware market for for a century and has earned the reputation of being America's neighbourhood hardware shop. Global sales for Ace Hardware exceed $13 billion.
The company was given that name in homage to the ace fighter pilots of World War I who conquered all challenges.
It was started in 1924 by a group of merchants that included Richard Hesse, E. Gunnard Lindquist, Frank Burke, Oscar Fisher, and William Stauber in order to enhance purchasing power and profits. Due to their greater purchasing power, the store owners were able to negotiate lower rates on the goods they purchased from wholesalers, which led to large profits.
The second world war caused Ace Hardware's revenues to more than treble between the late 1940s and 1959. Ace was sold to its retailers in 1973, the year R. Hesse retired, and afterwards became a cooperative controlled by retailers. Since then, Ace Hardware Corporation has prospered and expanded to become the largest non-grocery retail cooperative in the United States. In 1990, Ace created a distinct branch known as Ace International. Ace International increased its footprint in Asia, the Caribbean, Latin America, and the Middle East over the ensuing 20 years.
For ten years running as of 2016, J.D. Power had awarded it the distinction of being the "Highest in Customer Satisfaction with Home Improvement Retail Stores."
The cooperative Ace Hardware, based in Oak Brook, Illinois, maintains 17 domestic distribution centres in addition to additional facilities in China, Panama, and the United Arab Emirates. Ace Hardware has activities in about 60 different countries.
Supporting small businesses, being involved in the community, and giving profits to their retailers are the company's only goals. The Ace Corporation takes pride in being a helpful business that supports aiding people in need and giving back to the communities in which it operates.
Being an Ace retailer has advantages such as not having to pay royalties, getting a share of the company's annual revenues, and being a part owner of a top-tier firm. The Ace Corporation places a high priority on cutting-edge retailing techniques and customer service. Its outlets are run by more than 5,000 locally owned companies all around the world. Local shops and Ace Corporation worked together to help one other so that small company owners could successfully compete with bigger retailers in the retail industry.
What makes Ace different?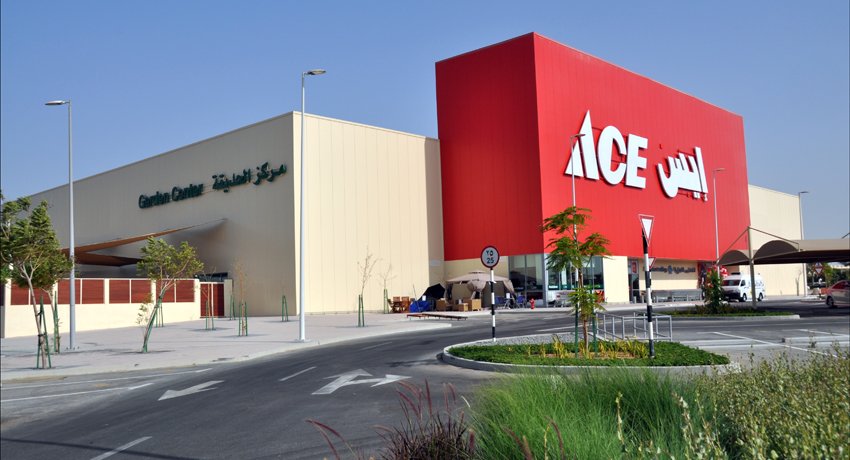 Because they come in a range of sizes and shapes to meet the demands of any neighbourhood, Ace Hardware stores stand out. Both large and small urban and rural stores are present. They sell about anything you might possibly need, including paint, tools, and materials for your yard and garden.
To make your home more comfortable, you must maintain, repair, and maintain it. In fact, Ace's CEO Venhuizen stated that helping clients preserve their homes—which he called their "greatest asset"—is the company's primary emphasis. Additionally, as stated in their tagline, they are without a doubt the place with the helpful hardware people. They strive to be excellent while being humble and close-knit. In a nutshell, Ace is well-liked, respected, and trustworthy.
Employees at Ace have a distinctive viewpoint on particular subjects. Along with key principles like winning, excellence, and teamwork, they also embrace and respect love, gratitude, and integrity.
Additionally, it implies that Ace is giving its full attention to delivering "service, convenience, and quality." It's commonly known that Ace Hardware stores are friendly to their customers. The Ace Store's owners and staff are knowledgeable, and they acquire the necessary training in advance. This makes it possible for them to give the client the right help and guidance. The geographic proximity of Ace stores—an estimated 75% of Americans live within 15 minutes of one—is another aspect that makes them convenient for customers.