Affinity Salon: A top franchise opportunity for salons
Affinity Salon: A top franchise opportunity for salons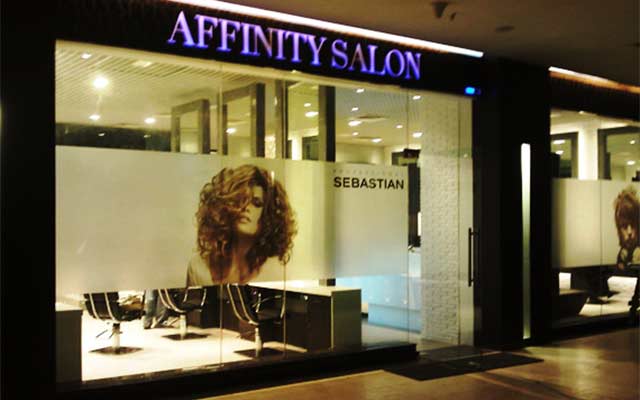 Salons consistently rank among the business ventures with the best returns on investment. Because it operates on a cash basis, the company is customer-based and generates returns of about 25 to 30 percent per year. Salons thrive in Tier 1 and Tier 2 cities, where they are particularly popular with the urban populace. Salon franchisees quickly recoup their initial investment because rentals are inexpensive and the initial investment is quite modest.
Both men and women are becoming more conscious of the need of taking care of oneself. The lifestyle in cities and the cinema have made frequent salon visits obligatory for the modern metropolitan woman. Men's skincare and preservation basics have replaced their traditional hair and shaving selections. The gender binary that classified women as salon patrons has significantly evolved in recent years.
Any young man or woman entrepreneur who appreciates and admires self-care must enter the franchise business of a top salon that has a foothold in crucial locations and is a name for quality and trust as the business opportunities and scopes have changed and the return on investment has grown more attractive. Affinity Salon is a well-known salon brand with over ten years of expertise and locations in major metro areas. Owning a franchise of this brand would be the icing on the cake for any intrepid businessman.
Why does Affinity work so well?
Any company that deals with consumers directly and is in the B2C market depends largely on client pleasure. When a company provides services pertaining to a customer's appearance, this dependency on them rises even more. Each client's demands are noted, and treatments are precisely adjusted to meet those needs. Affinity Salon takes pride in the one-of-a-kind, well-known, and personalised experience it gives to its clientele. Each client of Affinity is a satisfied client whose needs have been addressed above and beyond their expectations. The clientele includes celebrities as well as trend setters and trend-followers, or fashion icons. These clients continue to frequent Affinity salon because they found a level of happiness there that they haven't found anywhere else. Affinity Salon has established itself as a pioneer in the hair and nail care sector thanks to these satisfied clients, their recommendations, and reviews.
Affinity Salons have locations in all of the major metro areas that identify themselves as the nation's fashion capitals and where trends emerge before any other city in the nation. Cities with particular prominence include Mumbai, Navi Mumbai, Pune, Kolkata, Hyderabad, Lucknow, and Dubai. The large audience interested in fashion and self-care connects with this presence on important websites, a satisfied customers with great reputations, and the knowledgeable and enthusiastic staff at Affinity salon.
Who is the ideal franchise partner?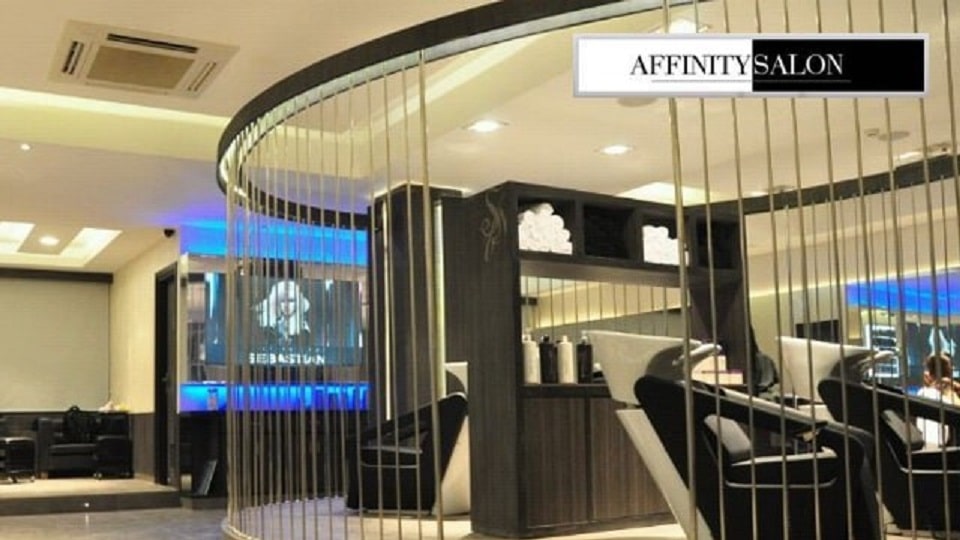 Individuals that find self-care and trendy style to be of the utmost significance and are willing to dedicate their work ethics to the suo moto of Affinity Salons are the selling point of the salon's name and brand. When Affinity salon seeks to grow its business, it seeks individuals who share its focus on customer satisfaction.
The Affinity seeks such visionary individuals who are enthusiastic about the cause and are willing to teach the franchisee all the essential skills and procedures to make their salon the best in the city.
The franchise
Since its establishment in the year 2000, the salon has been operating. There are already 28 Affinity salons in prestigious settings and prestigious cities after the company's franchise programme began in 2006.
The initial expenditure needed to start an Affinity salon would be in the range of 60 to 70 lakhs, and the area needed would be between 1000 and 2000 square feet. The payback period following the opening of the outlet is anticipated to last 18 to 24 months. The proprietors of the Salon are looking for Pan India.
Affinity salon handles the setup, equips the staff with the necessary skills, and helps them advance in this competitive, ever-evolving business.
Final word
Any franchisee business has less risk than beginning a brand-new venture. With a fantastic and satisfied customer, Affinity salon is a household name in the hair and self-care industries. Any new entrepreneur has the chance to work with them and has a genuine chance for learning and development.
It is an honour to learn from and associate with the best in this ever changing industry of fashion. The Affinity salon makes all of its years of expertise in the industry available to you so that you can be the top salon in your neighbourhood and city.